May 10, 2022
Shag me baby
North Myrtle Beach dance day
Boy, was it cold when I got up this morning - in the low 50's and very windy! That wasn't quite what I expected here along the beach. At least it was clear and sunny but not a day that was conducive to biking.
We decided to spend the morning running some errands - the grocery store and a post office. Then we stayed inside the rest of the day listening to the wind howl and rock the trailer. I don't think we've had wind this bad since we were camped near Joshua Tree last year.
After dinner we drove into downtown North Myrtle Beach to Fat Harold's Beach Club. Normally they have dancing to DJ music every night but Don hadn't been able to find out much on their calendar posted on-line. They also hadn't returned Don's phone call. So we brought our dance shoes and figured at the very least we could check out their floor.
The history of shag dates back to the 1940s along the Atlantic Coast between Myrtle Beach, SC and Wilmington, NC. It's a smooth style of dance similar to swing. Fat Harold's has remained a fixture in shag dancing since 1962 and generations of people have flocked to their dance floor to do the "swing dance of the South".
Today shag has spread across the country and you can find shag clubs everywhere, especially in the South and along the East Coast.
Tonight we found that they were teaching a beginning class which we just watched and following that the DJ played music. The wood floor was good sized and had a nice surface, and there weren't many people dancing so we had lots of room.
However, Don was still tentative about dancing shag so we only did a little. So we mostly did the dances that we knew well. Even a foxtrot which was strange, but fit the music tempo. What was funny was that there was another couple sitting next to us that were ballroom dancers and also just learning to shag.
But we didn't stay long as Don was also still favoring his achilles. So by 9:30 we headed home. Hopefully we can do some more shag dancing while we're here.
The North Myrtle Beach water tower says it all - home of the shag!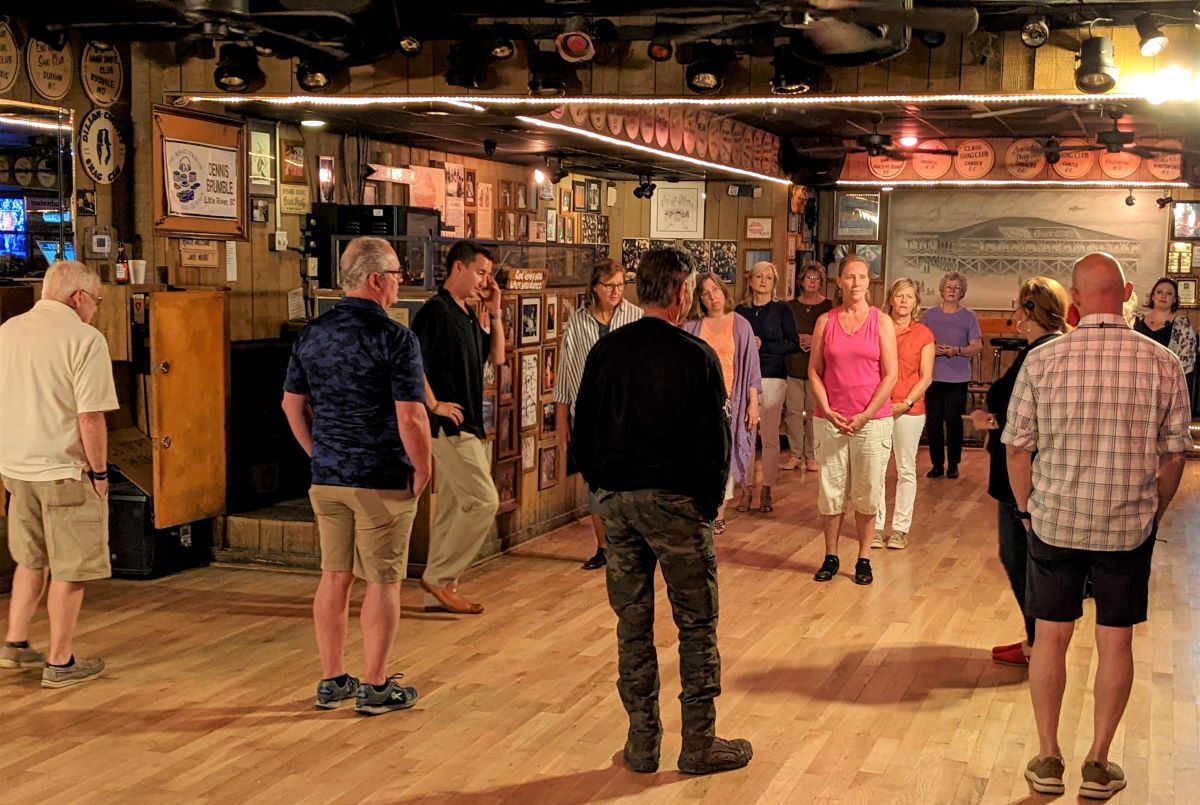 Fat Harold's Beach Club had a shag lesson going on when we arrived.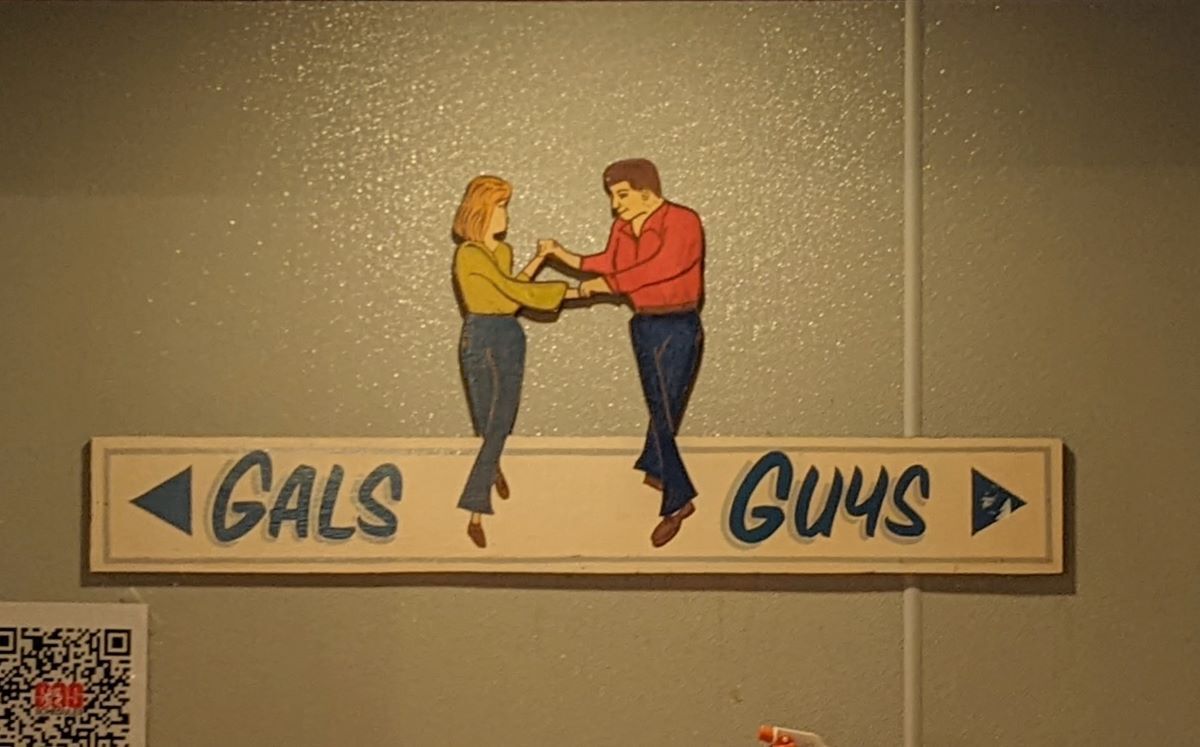 Neat sign to their restrooms.
| | | |
| --- | --- | --- |
| Rate this entry's writing | Heart | 0 |
| Comment on this entry | Comment | 0 |