June 27, 2020
Day 28 - Maquoketa, IA to Manchester, IA
We gave ourselves a break today and had a short route. The terrain was hilly, but nothing long or steep. The weather was great.
We started the day with breakfast at the Cobblestone Inn. It was just their second day of resuming breakfast service and was limited, but adequate. It was so nice to have some good food available in the hotel. (A side note about Cobblestone Inns - they are a Midwest chain which we have used a few times. We have been impressed with them so far. Each of their properties has been excellent. And every one we've stayed in has had a nice clean guest laundry - a big plus for us!)
The scenery today was unchanged, but still pleasant to look at.
And we had nice smooth, low traffic roads for the first 25 miles.
Our first stop was in the tiny community of Prairieburg. The diner we had found wasn't open yet, so we decided to try Skip's. It looked like just a garage from the outside.
When we went in, we found a small modern convenience store with a table and chairs. We also found Skip! Skip used to run the garage, but now has retired from that and operates the store he added on to the building in 1996. He was warm and friendly and we enjoyed visiting with him.
Here you are, Skip. You made the blog!
The next road we traveled wasn't quite as good as the first one.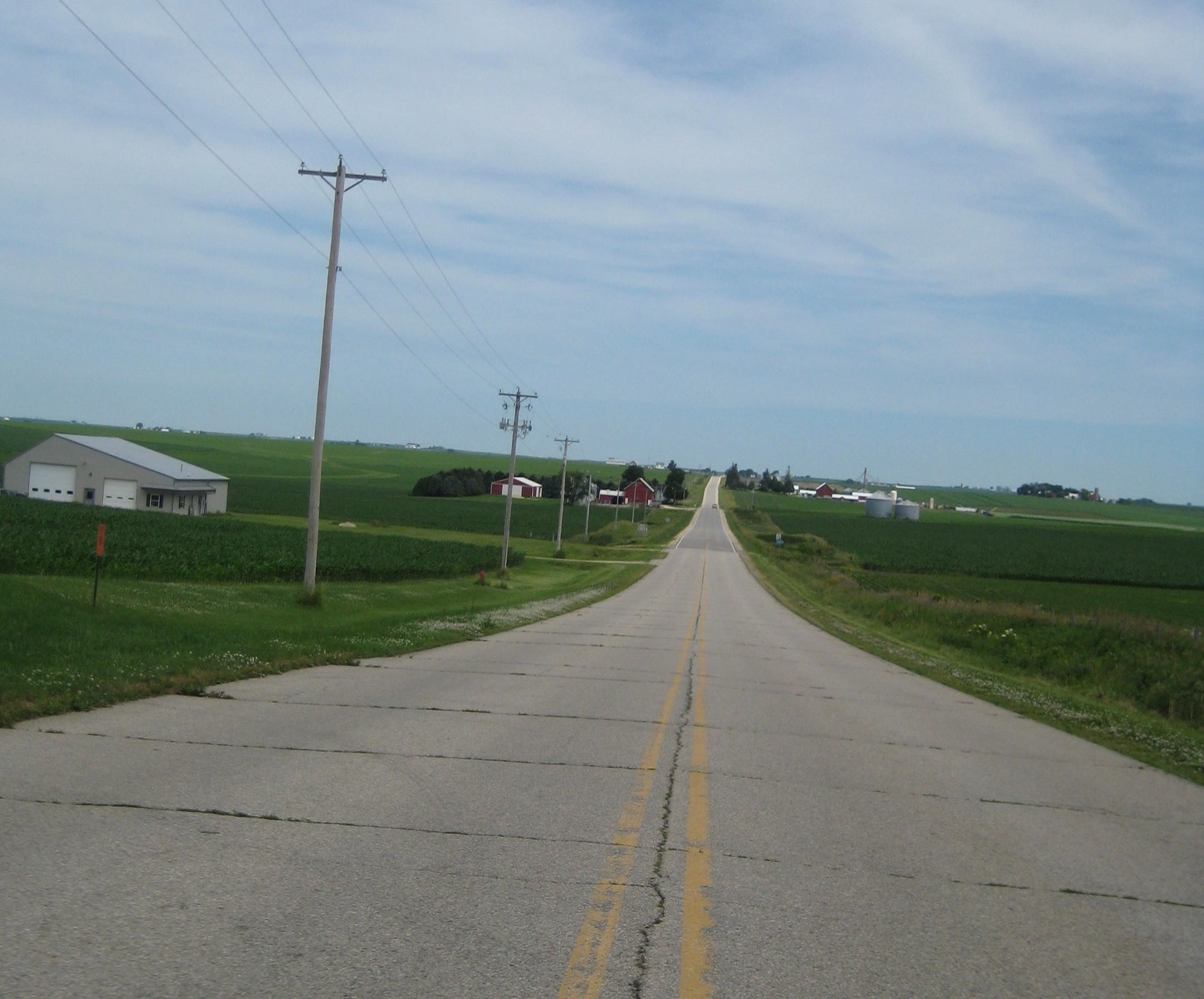 The final 15 miles on Hwy 13 were not fun. The traffic was heavier than we've encountered so far, except in a town, and it had the evil rumble strips. Kerry carefully kept us in the narrow strip we had to the right of the rumbles, but it was not relaxed cycling! I didn't take any pictures of that road. My job was to sit still and watch traffic behind us.
Our planned stop at 26 miles turned out to be just unattended gas pumps, so we went on to Manchester. We took a little ride through town before we checked in.
Main post office in Manchester
Delaware County Courthouse
Today's ride: 38 miles (61 km)
Total: 618 miles (995 km)
| | | |
| --- | --- | --- |
| Rate this entry's writing | Heart | 4 |
| Comment on this entry | Comment | 0 |