June 15, 2020
Day 16 - Harrisburg, IL to Mt. Vernon, IL
It was another 60 mile day. The weather was perfect and we had good roads most of the way, but it's still a long day on the bike.
The first several miles took us to the north terminus of the Tunnel Hill Trail in Eldorado. The trail was paved as we left Harrisburg.
Between Harrisburg and Eldorado was unpaved section with some loose rock. We were able to divert to the adjacent highway to avoid that. There was a helicopter flying overhead with something long hanging down from it. It seemed to be circling around the area.
It got close enough to see what it was carrying.
It was a length of saw blades to trim trees from the power line right of way.
We got back on the trail in Eldorado. It was paved and wooded.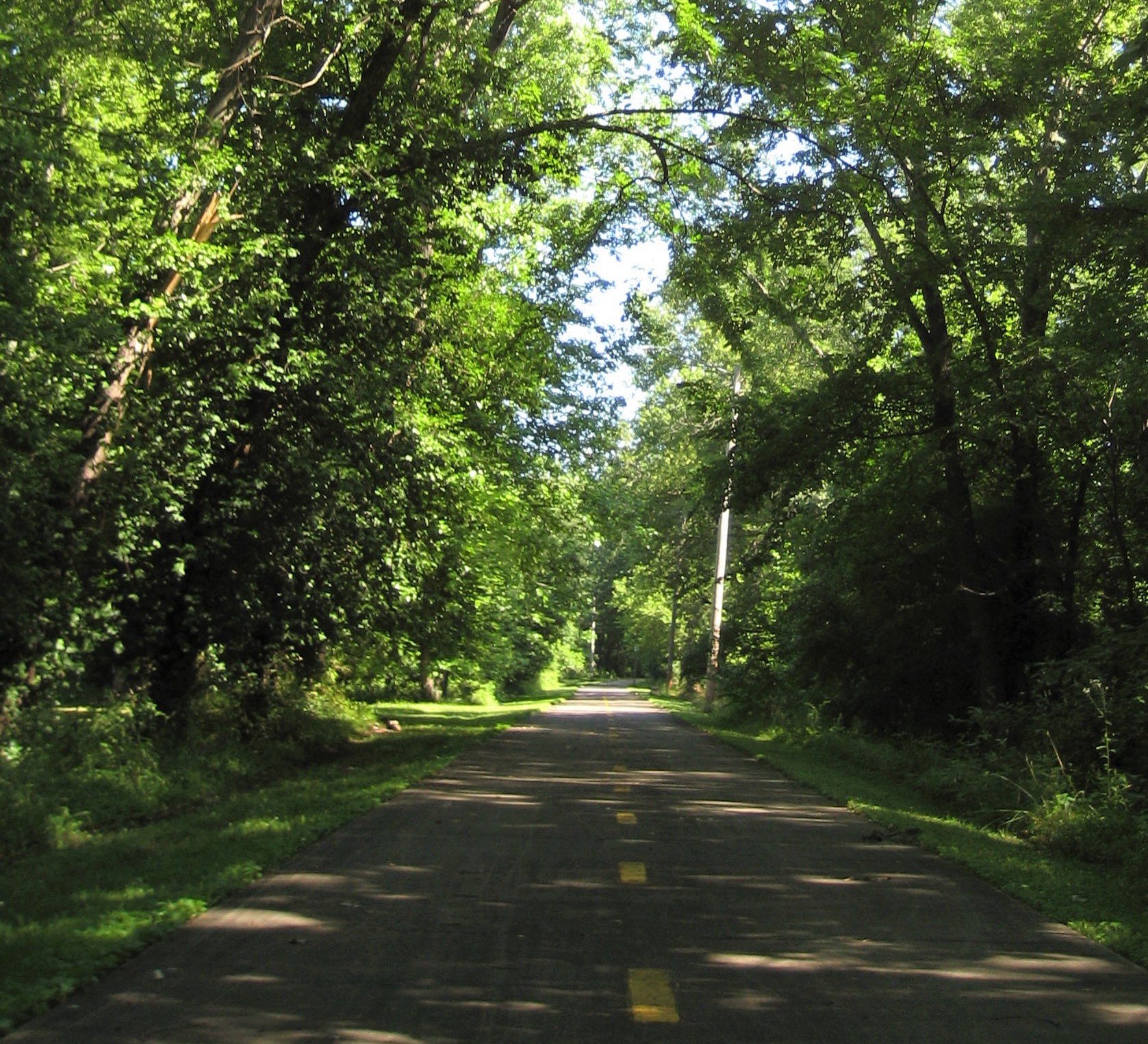 In the little town of Eldorado, we passed these women working on a cheerful mural.
We rode through miles and miles of Illinois corn, soybeans and some wheat. Almost our entire route today was past farms.
What is it about old barns that is so appealing?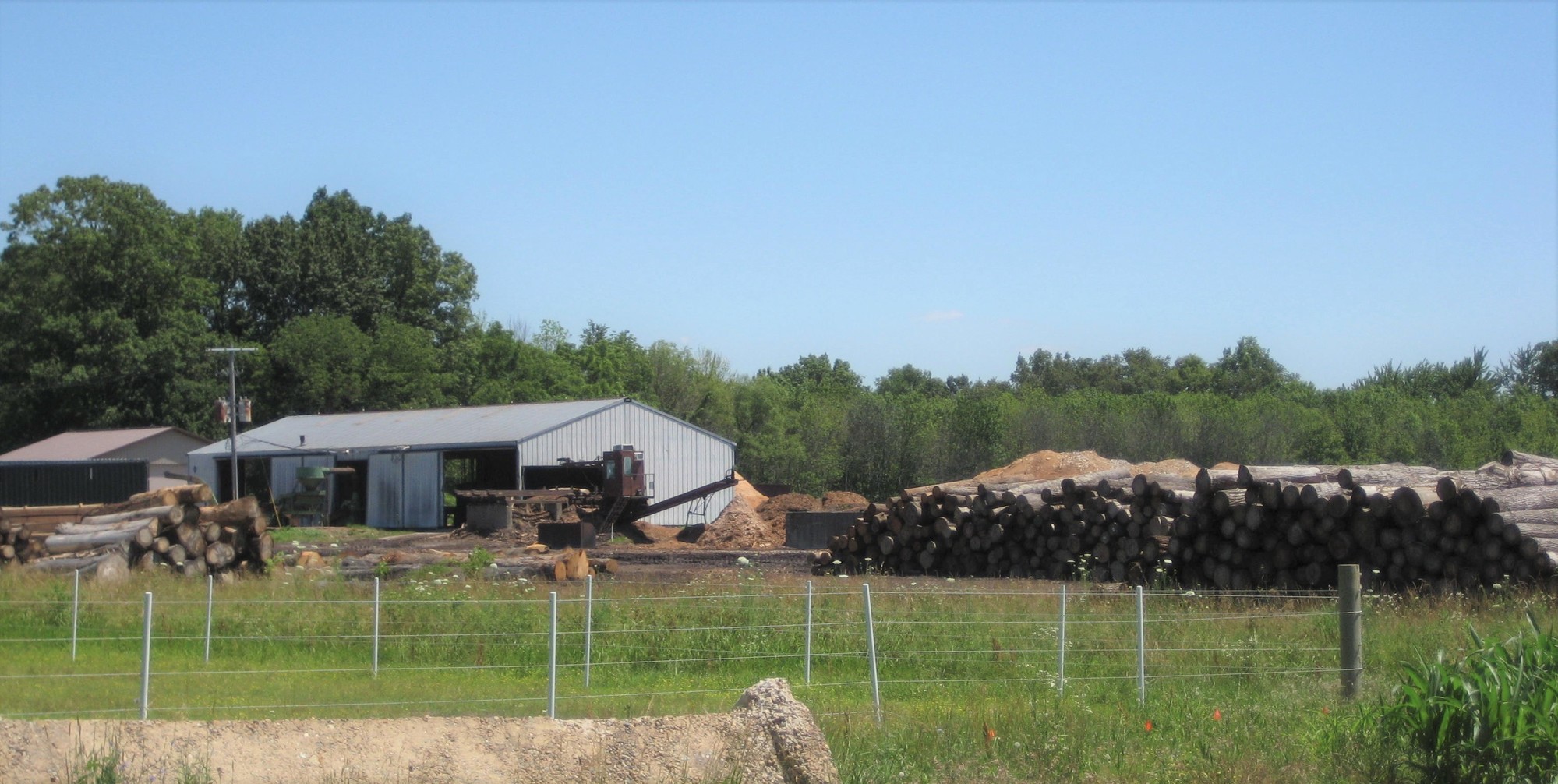 A small sawmill. Kerry has a thing for sawmills.
Someone at this house had a lot of fun decorating the fence.
With about ten miles to go, both Kerry and I developed really painful hot foot at almost the same time. We decided to pull off the road as soon as we could to rest our feet. (We both find that no matter how bad it hurts, unclipping and stopping pedaling resolves the pain in just a few minutes.) The first place we saw was a mobile/modular home dealer. This was the only vehicle in the parking lot, so we thought we might get a friendly welcome.
The truck, bike and business belong to Cannon Lomax. He invited us in to sit in the air conditioning and rest. We had a good conversation about cycling and touring. Kerry also had to ask questions about the business. Cannon and his grandfather started the business in 2006 and ran it together until his grandfather passed away in 2015. Now Cannon runs it, with a memorial to his grandfather in what must have been his office chair. I wish I would have thought to get a picture of it.
Cannon and Kerry discussing the mobile/modular business.
Yet another 60 mile ride tomorrow - can't wait!
Today's ride: 60 miles (97 km)
Total: 120 miles (193 km)
| | | |
| --- | --- | --- |
| Rate this entry's writing | Heart | 7 |
| Comment on this entry | Comment | 5 |