April 3, 2021
Day 35 Wiggins, MS to Moss Point, MS
Dennis reminded us this morning to stay present...enjoy each day rather than getting caught up in the excitement of being almost done! Also, he wants us to stay alert and careful. All good advice. Today was another gorgeous sunny day on lovely country roads! We think Mississippi country roads may be the best rides of this trip so far!
Rather than farms, we have seen Southern Yellow Pine groves. The trees are used for telephone poles.
A bike path appeared in the middle of nowhere...actually near a National Forest and we were told the road we were on was part of a triathlon course. We saw local Saturday morning cyclists too.
Bike path on left for a few miles
One of many "ponds" we saw in this part of MS
We crossed the Pascagoula River and stopped near Parker Lake. All were flooded. At one point we were at -2 ft elevation! The small roads off the main road looked like boat ramps.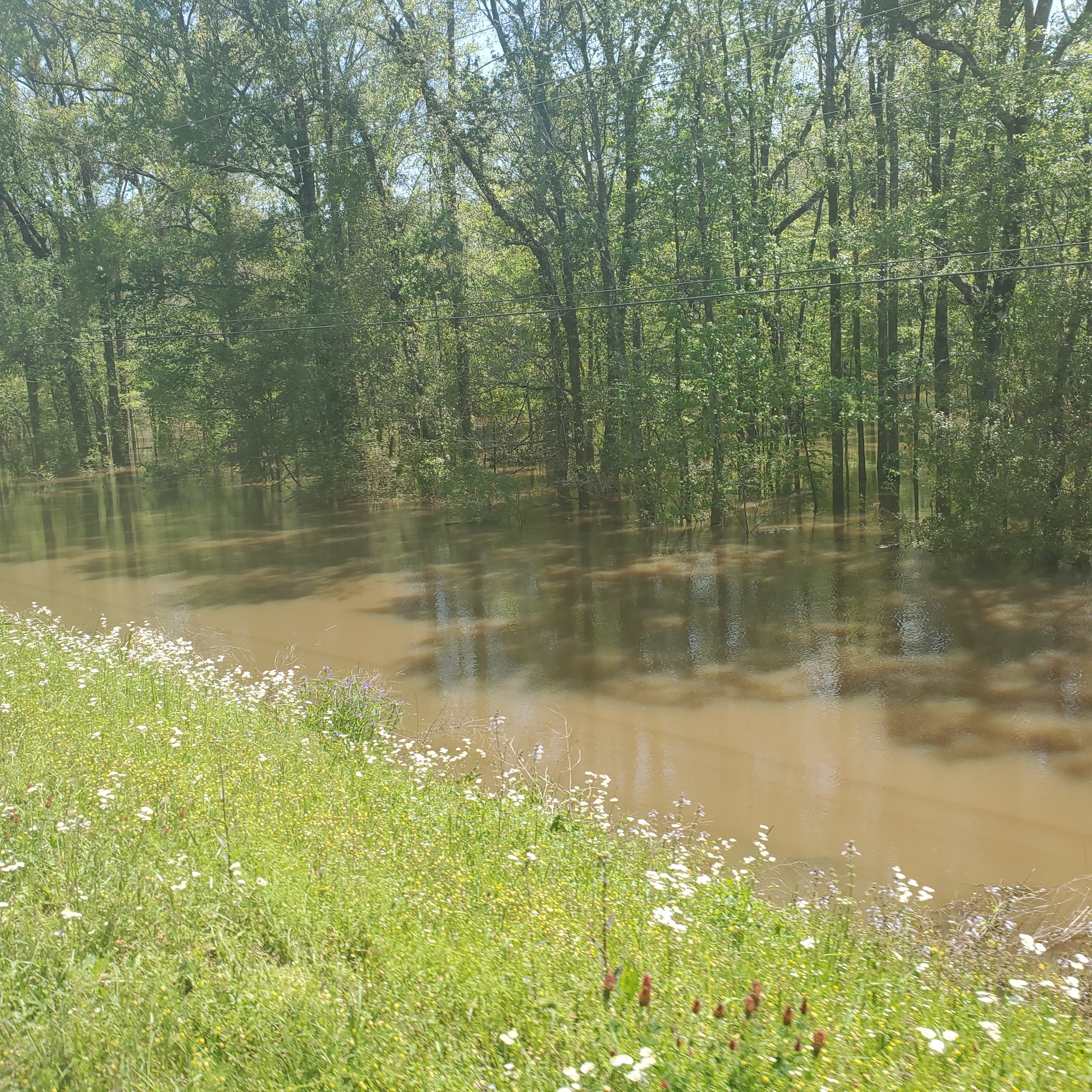 Flooding between Pascagoula River and Parker Lake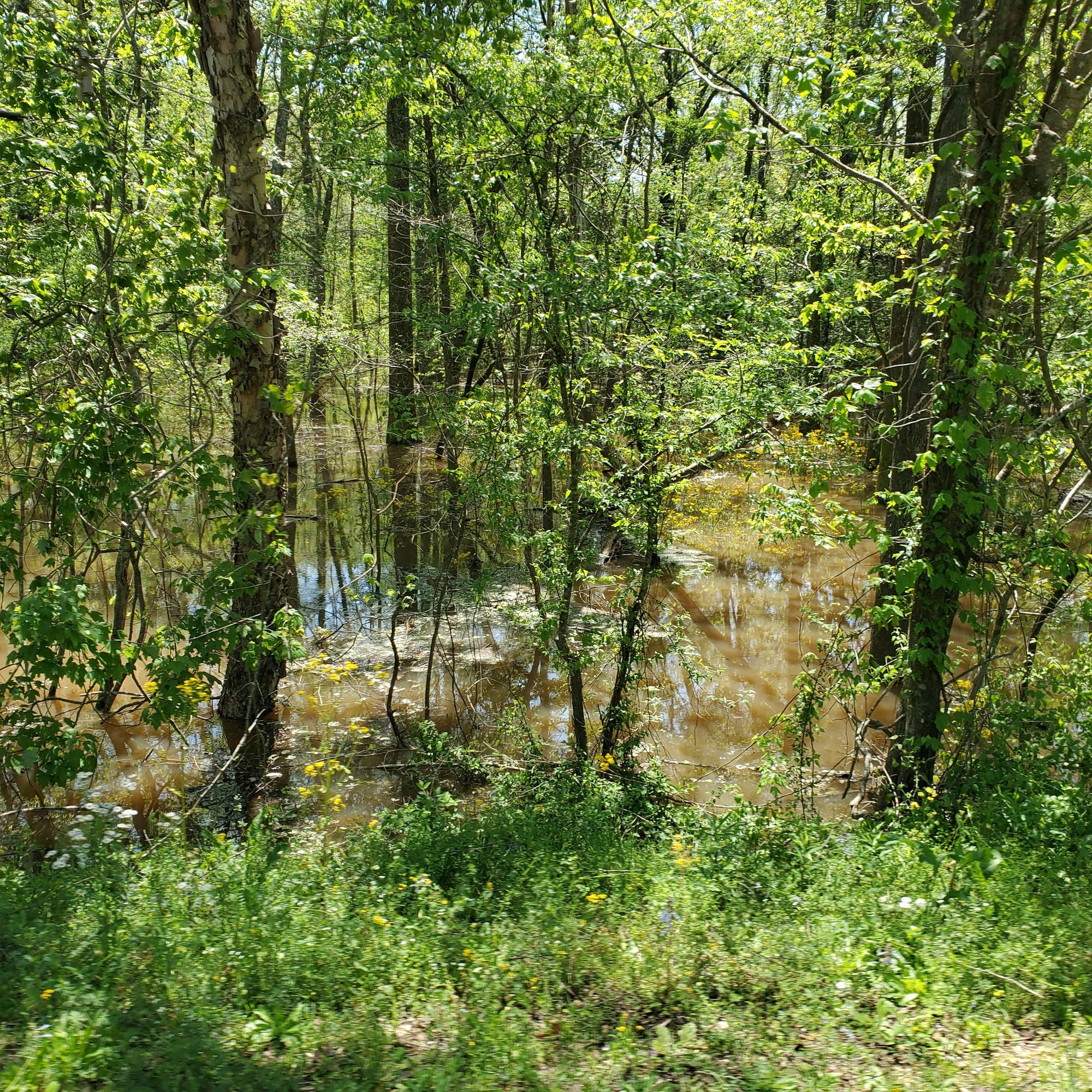 Bridge over Parker Lake
We went to upscale Brady's Pascagoula, MS Steak & Sea Food restaurant tonight - excellent food...and sunset, on the Pascagoula R. 2 miles from the Gulf.
Ken treated us to Easter Peeps!
Today's ride: 69 miles (111 km)
Total: 587 miles (945 km)
| | | |
| --- | --- | --- |
| Rate this entry's writing | Heart | 6 |
| Comment on this entry | Comment | 0 |