March 20, 2021
Day 21 Camp Wood, TX to Ingram, TX
OMG, one of the hardest days yet AND OMG, Ken is back to his strong riding self!
We knew this was going to be hard from looking at the elevation map, so we requested an early start. We took off from Camp Wood at 8. In the first 40 miles, we climbed 4 monstrous hills... I don't know how to describe them except to say they were steep! The grade ranged from 4-15%. For those of you who aren't cyclists, highways' steepest grade is 6%. We are SO proud of ourselves. My quads are sore as can be. Everyone else is tired, but not particularly sore. We were on the "Texas Hill Country Trail ". Wind was light enough today to not really be a factor (nice change!)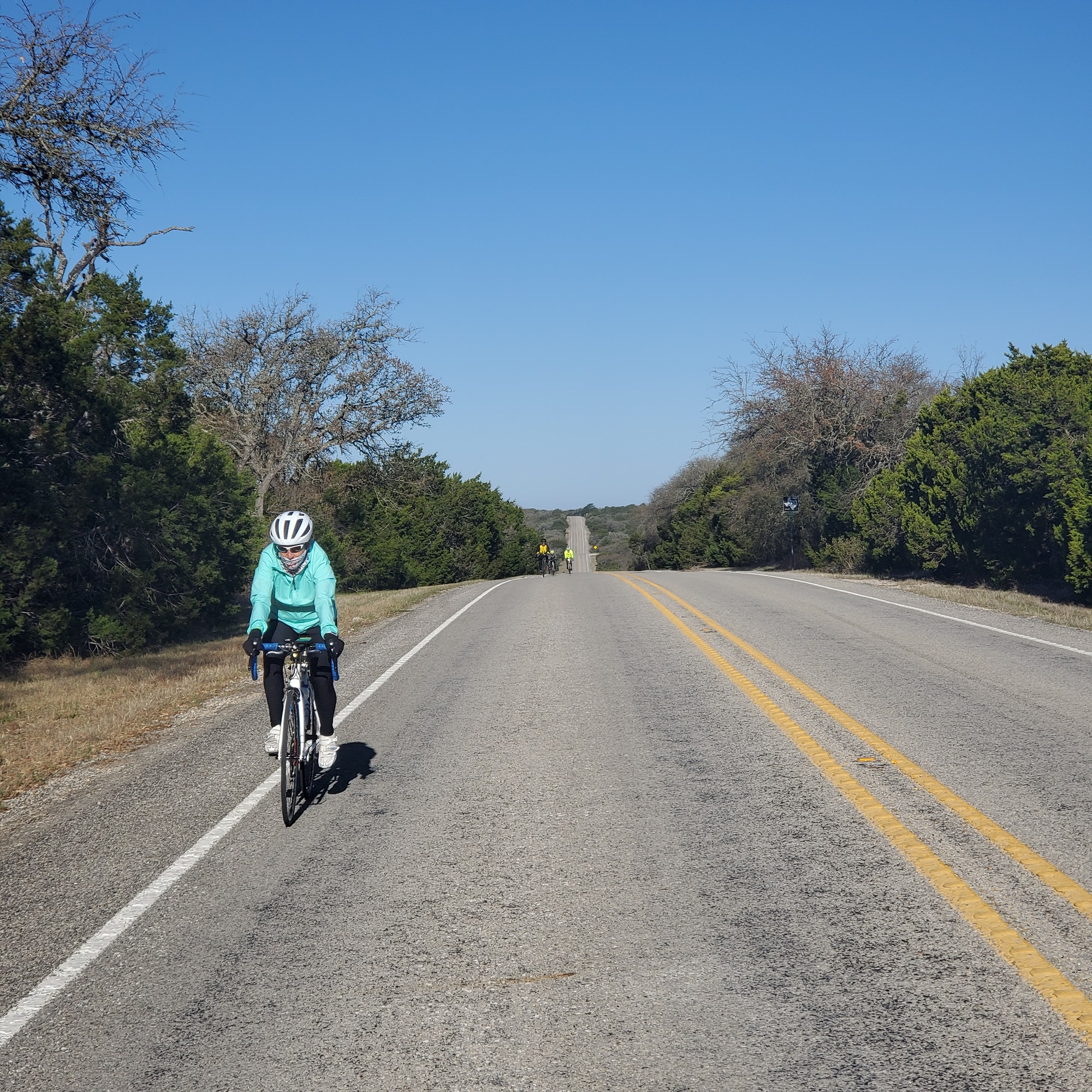 Rocio after the first big hill, these are just rolling hills in between the steeper ones.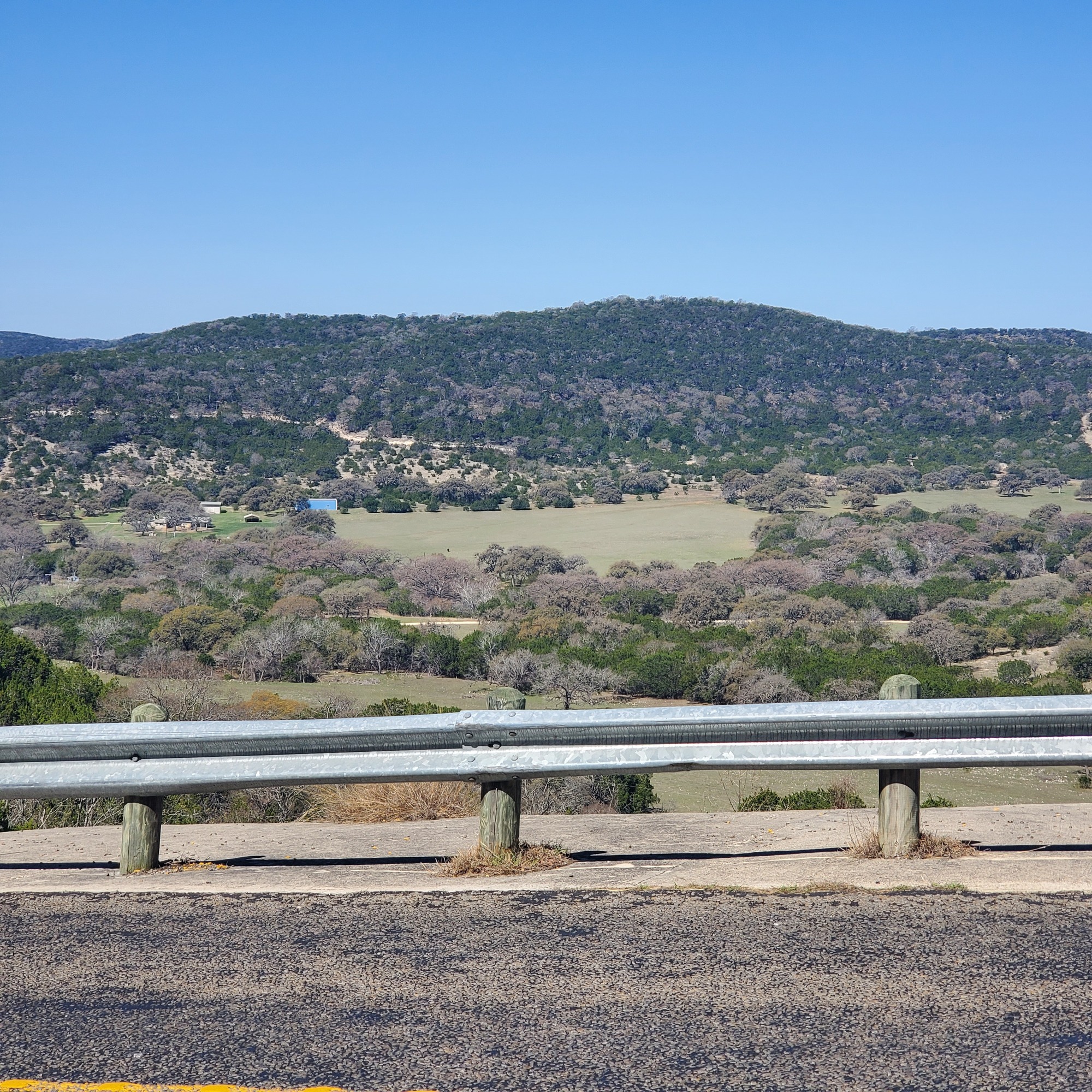 View below us
So much greener in the hill country and some trees are blooming.
Hills around us
I used to hate S curves, but now I realize the grade is less steep. The fourth steep hill was straight up (no pic)
We are so appreciative of Dennis and Tom. They stay behind the last rider(s) which often is us - at least when there are uphills (our momentum carries us very fast downhill). We had to stop to rest on two of the steep hills and we needed one of them to give us a push uphill so that we had enough momentum to stay upright!
We completed the 4th steep hill - fatigued and so happy.
Tom at the top of the last steep hill
Around mile 60 we entered Hunt, TX and its surrounds. There were beautiful houses along the Guadalupe River which is a slow moving bucolic river.
Blooming tree in Hunt, TX. ID?
Rest stop along the Guadalupe River
Ingram, TX doesn't have much to recommend it, but our hotel is adequate and dinner at the Lakehouse in neighboring Kerrville was superb.
Today's ride: 80 miles (129 km)
Total: 1,475 miles (2,374 km)
| | | |
| --- | --- | --- |
| Rate this entry's writing | Heart | 8 |
| Comment on this entry | Comment | 5 |