March 21, 2021
Day 22 Ingram, TX to Fredericksburg, TX
After another short killer hill at mile 10 (seriously, I almost walked), today's ride was glorious. We were on top of a hill with small ranches around us, on a limestone chip seal road that was smooth and though it was a county road, it felt like we were on someone's private ranch road.
Hill top road with 4 bikes in view
Small cattle ranch
We were surprised to see these sheep with such big horns. Not sure what breed they are.

Look at the horns on this guy-gal! The trees are Live Oaks, many of which have been damaged by a fungus and then the big ice storm of early Feb.
County road that felt like a private road!
Fredericksburg is a tourist town with a German theme...not to the extent of Leavenworth, WA, but many German restaurants and breweries.
Tony, Theresa, Tom, Dennis, Rocio, me. Seymour and his wife Holly were supposed to join us, but he rode ahead of us and got very lost. They often eat in their RV anyway.
Downtown Fredericksburg and an example of a limestone building. We have seen beautiful limestone houses too.
Pacific Fleet Master Admiral Chester Nimitz grew up in Fredericksburg and there is a Nimitz museum here. He agreed to it only if it honored all the veterans of the Pacific war. We walked the grounds which include a courtyard of plaques for all those who died and a Japanese peace garden.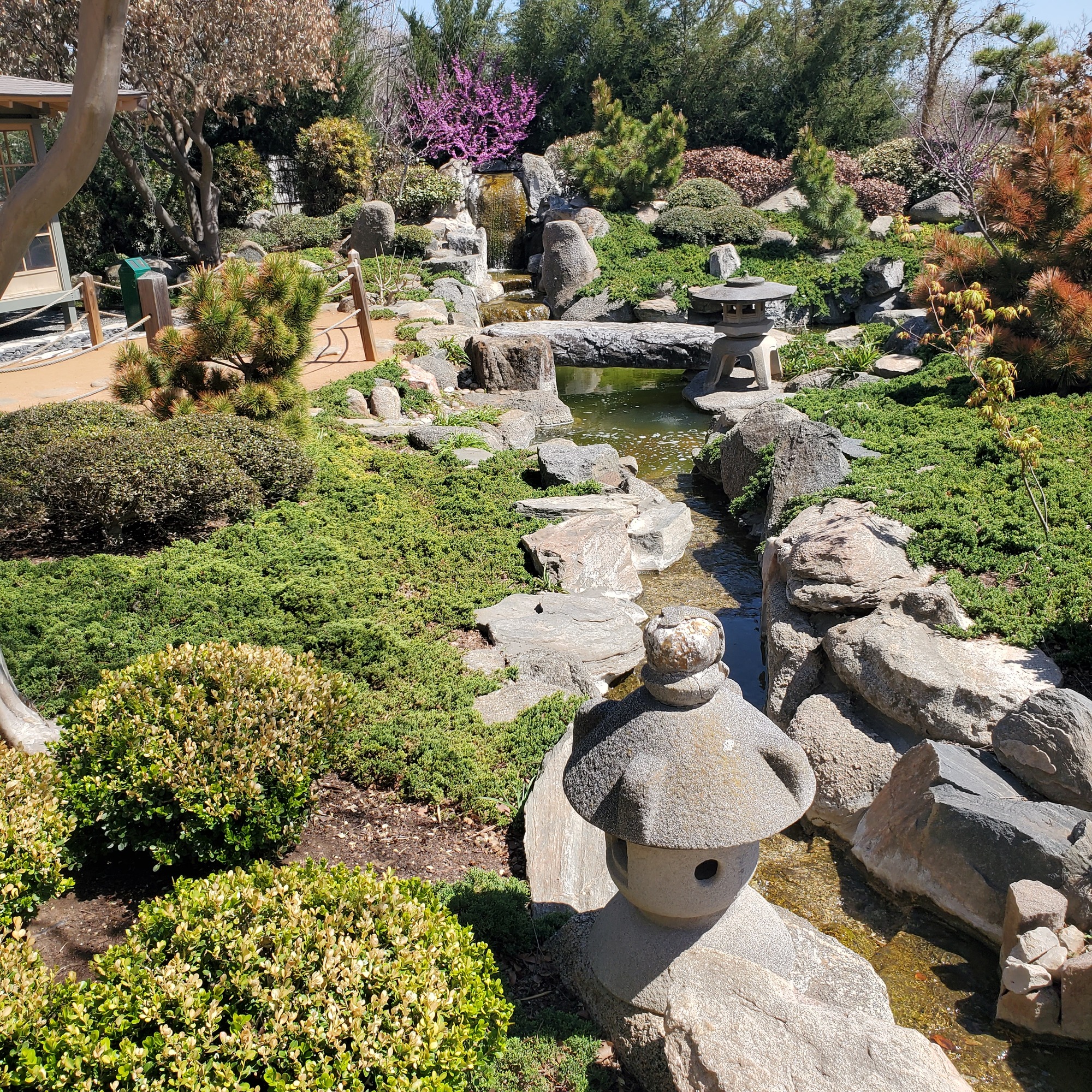 We are half-way across our Southern Tier Ride!
Tomorrow we rest in Fredericksburg and see Ken's Andover friends from San Antonio and Midland!
Today's ride: 37 miles (60 km)
Total: 1,395 miles (2,245 km)
| | | |
| --- | --- | --- |
| Rate this entry's writing | Heart | 9 |
| Comment on this entry | Comment | 4 |