March 16, 2021
Day 17 Ft. Davis, TX to Marathon, TX
With a short day of 54 miles, we started at 10 a.m. We rode mostly SE, as you can see and the winds were SSW, so we mostly had the wind hitting us at our right shoulder. We have had gale strength winds every day of this trip so far!!!! Apparently spring winds are normal, but wind advisories are not normal.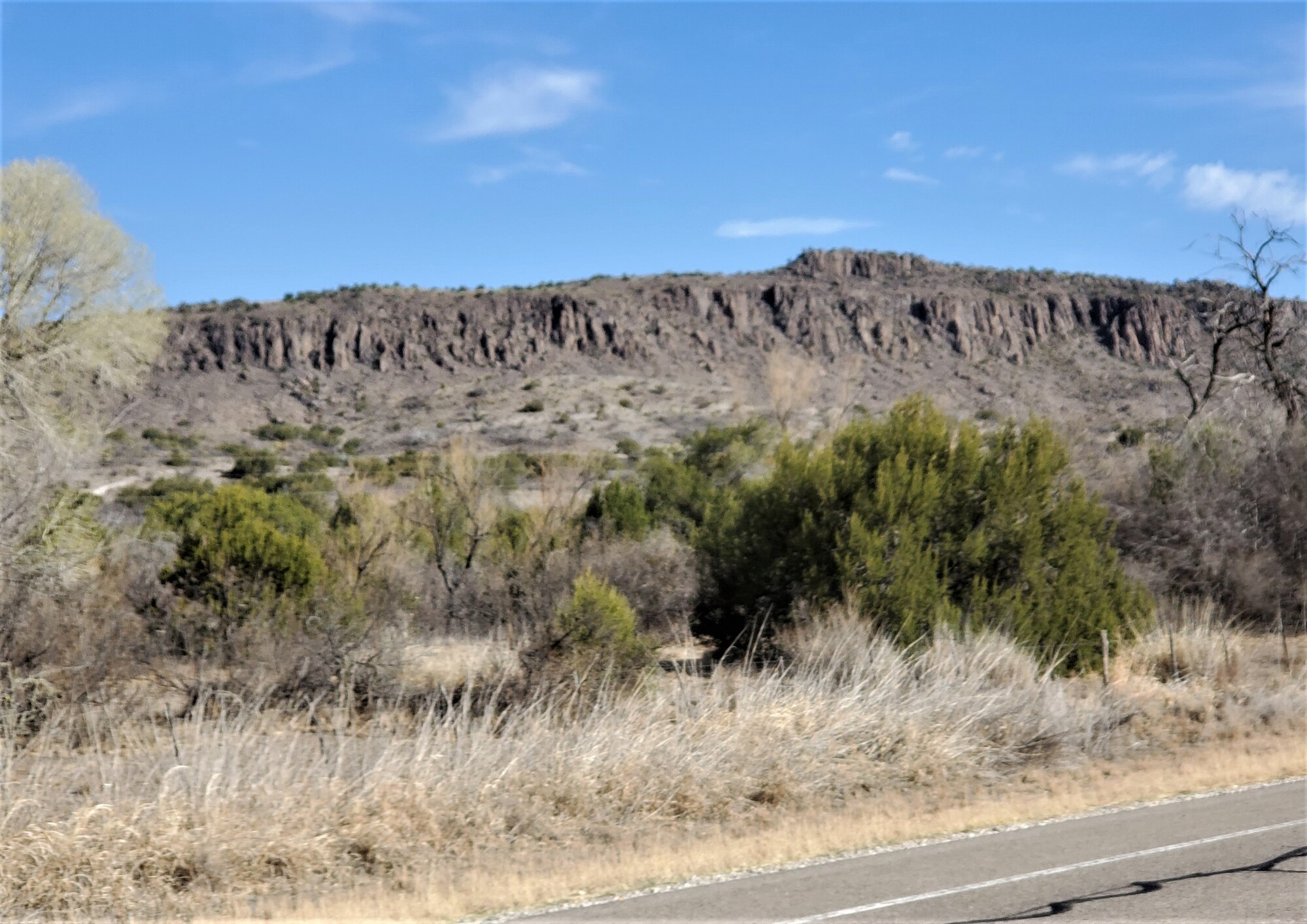 Leaving Ft. Davis, seeing similar columnar rocks
Looking west, back towards Ft. Davis
24 miles down the road, we came to the town of Alpine. It was fascinating! There are over 40 murals in this small town and it is the home to Sul Ross State University. McDonald Observatory is north of Ft. Davis and Big Bend National Park is south of Marathon. There are many tourists in the area because this is spring break for Texas schools.
Nearing Alpine, TX
Not only does the weather affect our ride, but the road surface is a key factor too. Texas has a lot of chip seal roads which make for a rough and slow ride.
Last 15 miles into Marathon, TX
We arrived before our rooms were ready, but a half hour before the nearby coffee shop closed! Ken and I were happy campers with our lattes.
Rocking with lattes at the Gage Hotel
The Gage Hotel is very nice. Some of the nicest hotels have been in towns that have nothing to offer except the hotel! It's all a bit of a mystery to us.
Gage Hotel and 22 mph wind
Lobby of Gage Hotel
Today's ride: 54 miles (87 km)
Total: 1,744 miles (2,807 km)
| | | |
| --- | --- | --- |
| Rate this entry's writing | Heart | 7 |
| Comment on this entry | Comment | 0 |