March 14, 2021
Day 15 Van Horn, TX to Ft. Davis, TX
We are all tired. This is our eighth day in a row of cycling and we woke up to a temp of 34 degrees and winds at 12 mph (wind chill 21 degrees!) We bundled up!
Ready for wind and cold
We rode 45 miles on a gentle uphill with winds hitting us broadside (more like 20 mph now) in some pretty desolate countryside.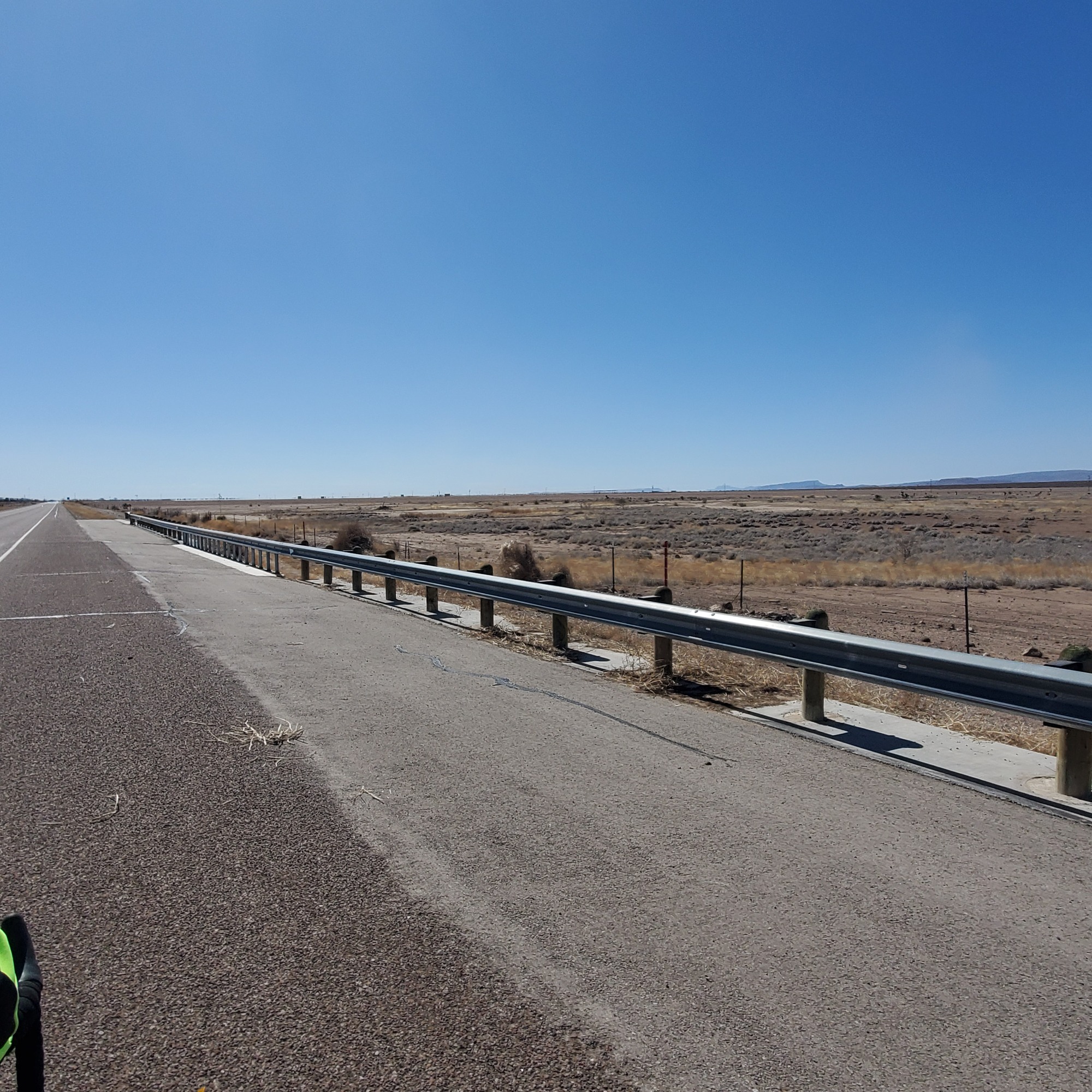 In the midst of this desolation, someone had a sense of humor.
Tony and Theresa in front of Prada, Marfa (actually closer to Valentine ,TX - pop 216)
We continued uphill for another 18 miles but since we turned eastward, had the wind at our back.
Looking east towards the Davis Mts.
The pass through these low grassy mountains was really lovely and not too steep. We didn't take pictures because we still had two layers of gloves on and didn't want to stop. Reached the top (5,945 ft elevation- started the day at 4,000 ft.) and then had 16 miles of downhill with the wind at our back! Coasted at 30+ mph. So deserved it. : ) Ft. Davis is at 5,000 ft. elev. The town is cute (pictures tomorrow); our Hotel Limpia is lovely. You can probably guess who the town is named after...haven't seen confederate flags yet. Tomorrow is a rest day. Aaaahhhh.
Today's ride: 80 miles (129 km)
Total: 1,824 miles (2,935 km)
| | | |
| --- | --- | --- |
| Rate this entry's writing | Heart | 6 |
| Comment on this entry | Comment | 2 |