July 13, 2020
Day 44 - Walker, MN to Lake George, MN
Today was one of our shortest tour days ever, only 26 miles. We wanted to stay 15 miles farther at Lake Itasca State Park, but on their website they say they require lodge guests to provide their own towels and bed linens and even their own toilet paper! That wasn't going to work for us, so this route was our best alternative to be able to visit the Mississippi headwaters tomorrow.
We started out on the Paul Bunyan Trail again and rode 12 miles to the town of Laporte.
The trail was in good condition and wooded most of the way.
We rode near the shore of Leech Lake for the first few miles. We could get occasional views of the lake through the trees.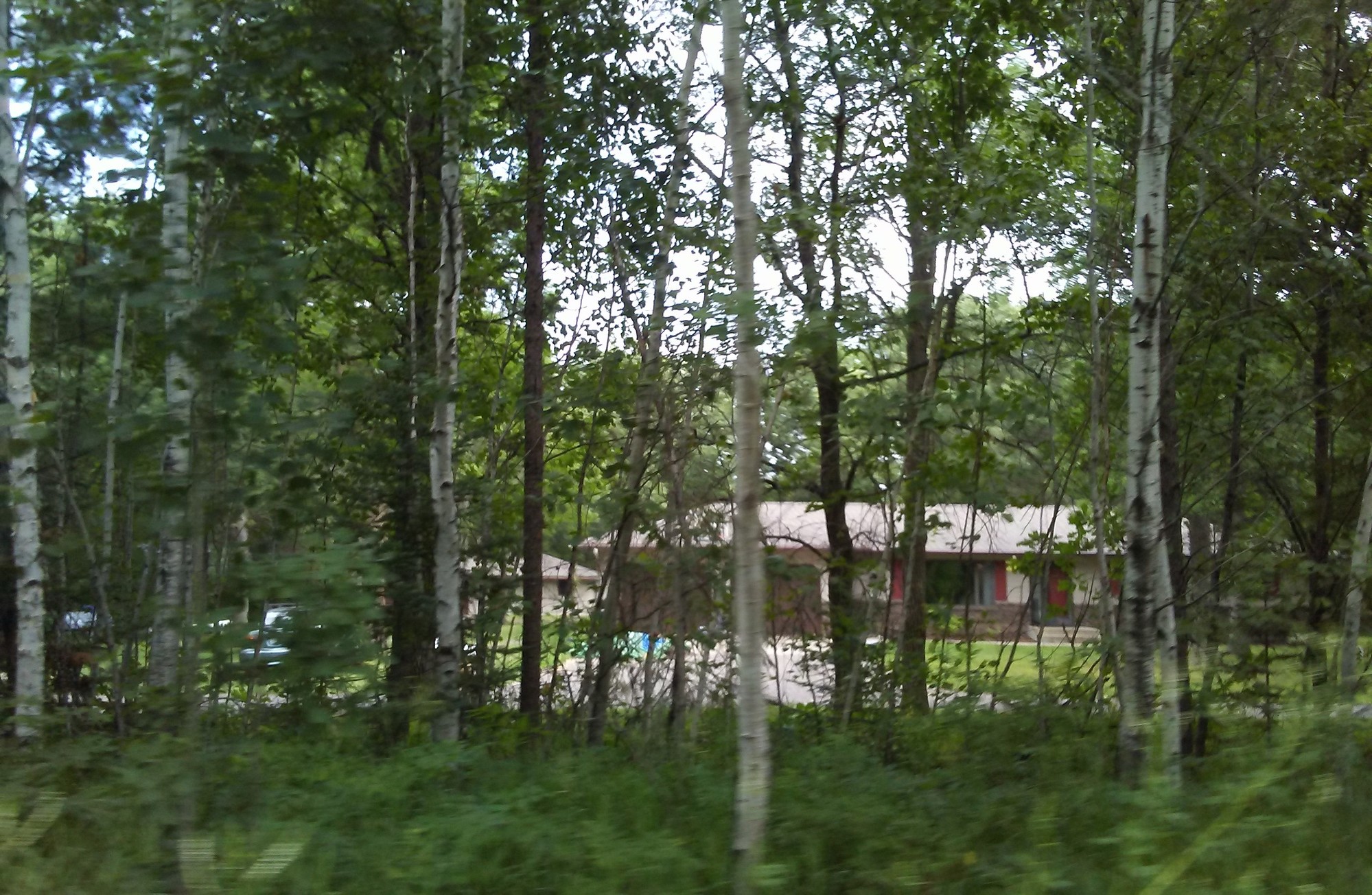 There were numerous homes along the shore, from modest to luxurious.
There were also a few lakeside resorts along the trail.
About two miles before Laporte, we saw orange road signs ahead. That is usually not a good sign. These signs turned out to be placed to keep cars from detouring onto the trail due to work on the adjacent road.
Road work adjacent to the Paul Bunyan State Trail. For once we weren't the ones who had to detour.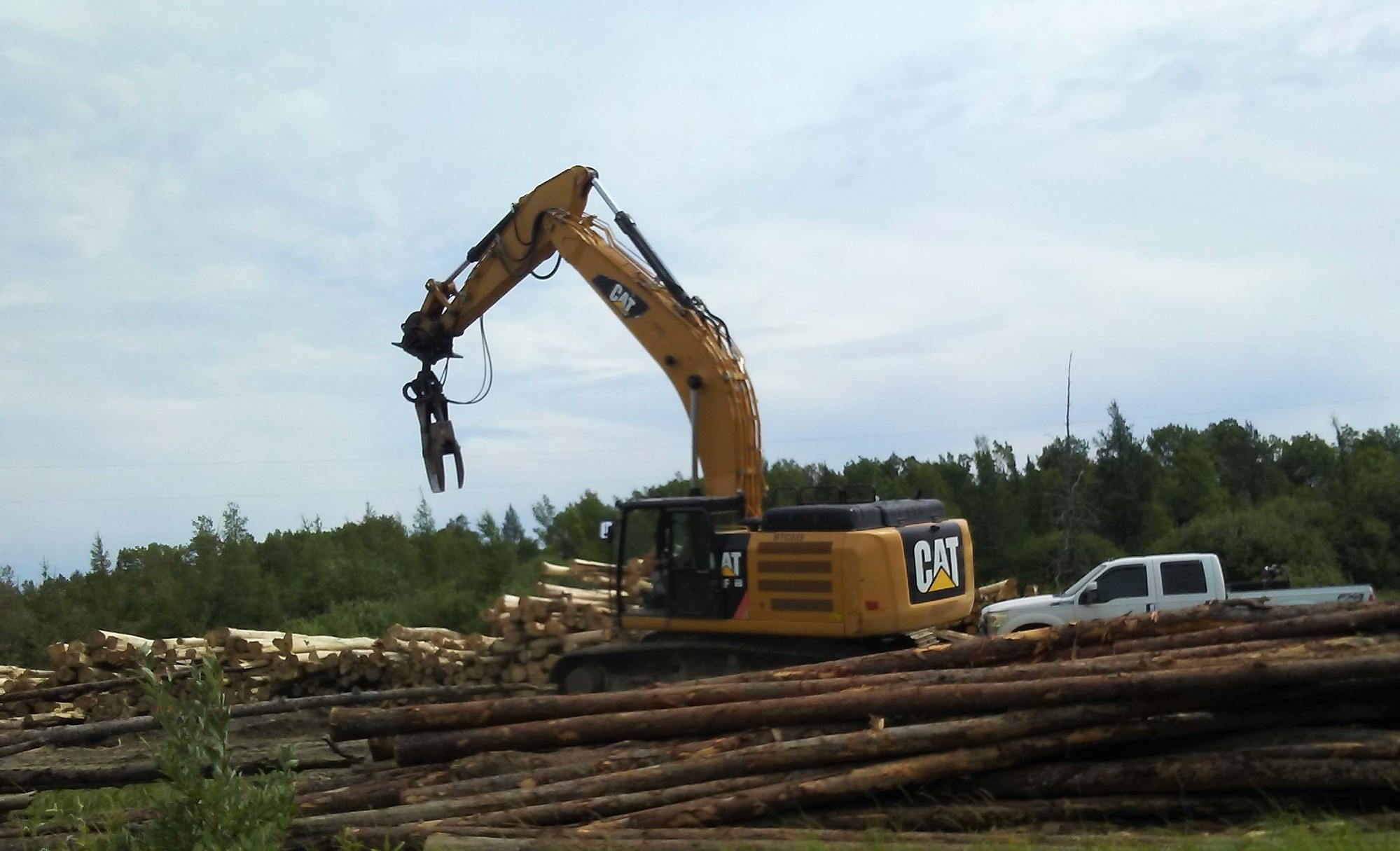 Widening the road involves removing a lot of trees. These days, CAT has replaced Paul and Babe.
We stopped for a break at the only store in Laporte. It is a small grocery with a few tables for the local coffee drinkers. We enjoyed talking to one man in there who had grown up in Laporte but now returns only in the summer. He lived in Pensacola for a number of years and had been to Crystal River to swim with the manatees. We neglected to get his picture.
We left the trail at Laporte and rode west on SR 200 to Lake George. Our Florida readers will see that this is quite different from Florida's SR 200! It was a very nice ride. We had this good shoulder all the way to Lake George.
Beautiful road to adventure
We didn't see any corn or bean fields today. The only agricultural activities we saw
were haying and logging.
Hay shed at a dairy farm. The dairy cows were resting peacefully in the shade just outside this photo.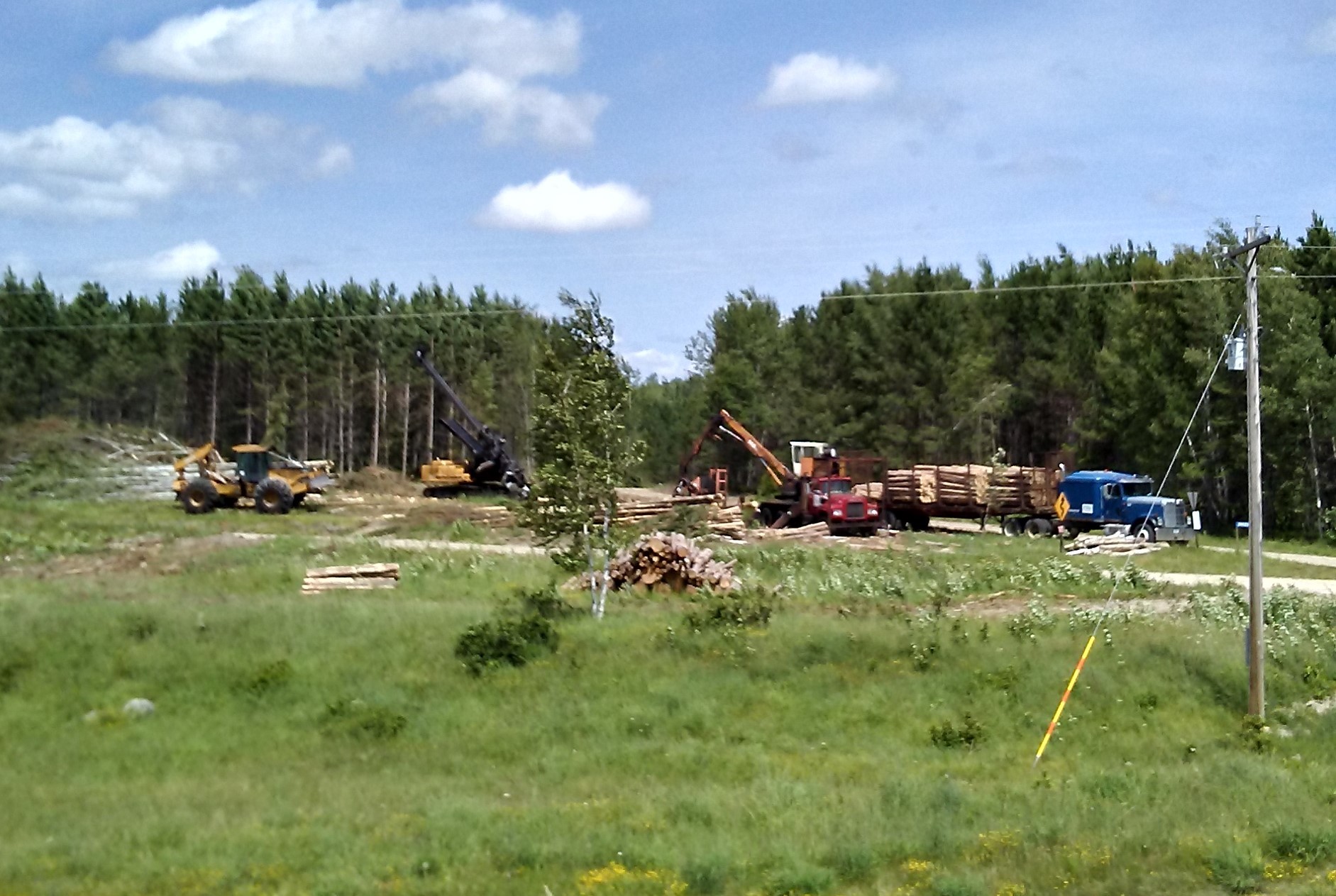 Just outside of Lake George we came upon this logging operation.
Carol - a very friendly clerk at the Woodland Store in Lake George.
Today's ride: 26 miles (42 km)
Total: 1,233 miles (1,984 km)
| | | |
| --- | --- | --- |
| Rate this entry's writing | Heart | 6 |
| Comment on this entry | Comment | 0 |