March 31, 2021
Day 32 Ville Platte, LA to St. Francisville, LA
We rode hard with shorter breaks today because of the threat of thunderstorms. We were on lovely country roads and nasty 4 lane highways.
Louisiana countryside
Cattle and Cattle Egrets
Dennis knew about this bridge over the Atchafalaya R. with a 6-mile causeway spanning swamps with no shoulder, so we rode in the right lane with the van behind us, protecting us from cars. Not particularly dangerous, but a tense ride.
Beginning of 6 mile bridge/causeway
No shoulder causeway
We are in bayou country...water everywhere and if you forget, just look at the above ground cemeteries.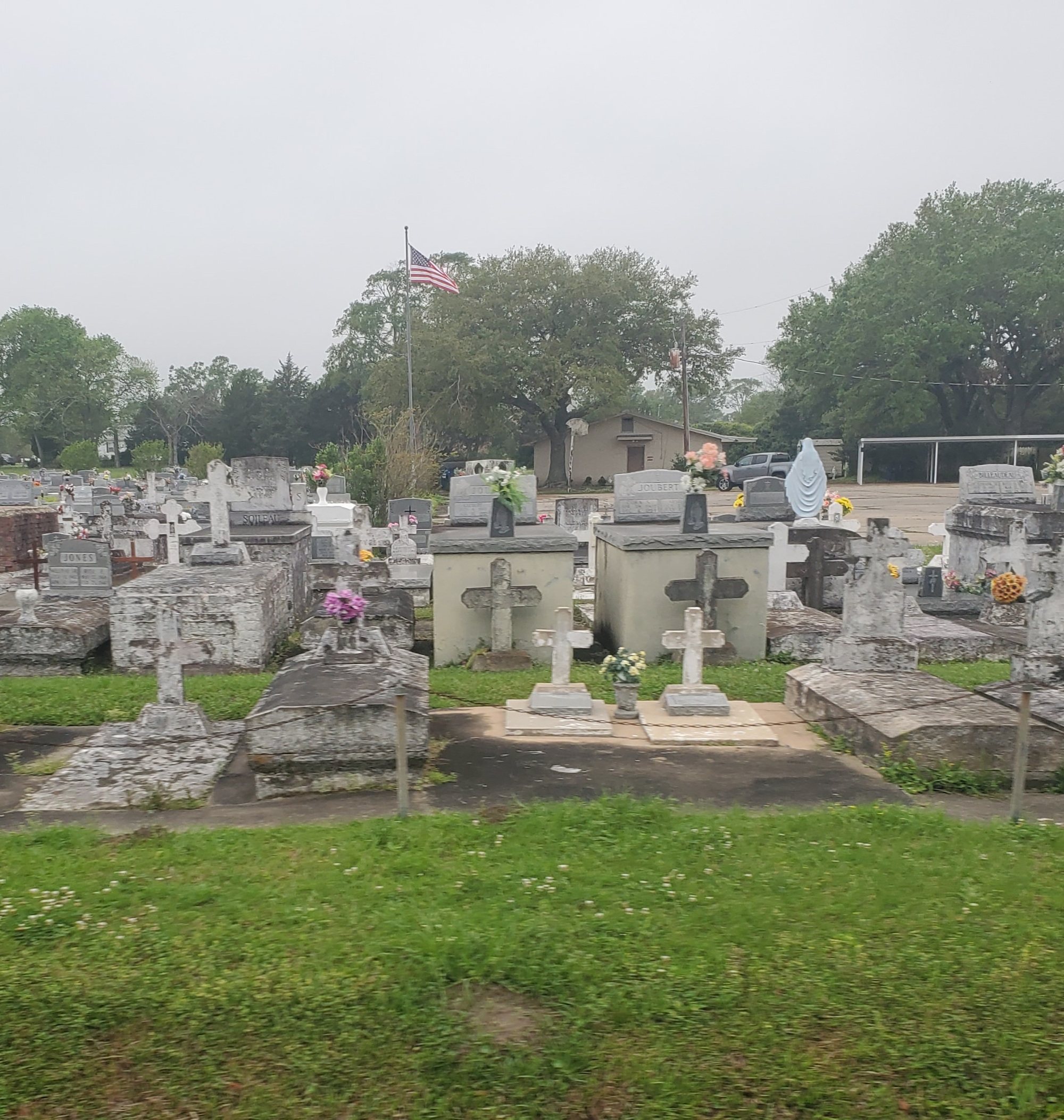 We saw what looked like a large lake and found out it was an ox-bow of the Mississippi...referred to as False River.
We avoided rain until we got to the Mississippi River proper (about 10 miles from our destination).
Approaching the Mississippi bridge
Trying for an artsy picture, but with wind and rain, this was the best I could do on the fly.
The Mississippi
We are staying at the lovely Lodge at the Bluffs in St. Francisville which is about 30 miles north of Baton Rouge. The best part?.....finally excellent coffee!!!
Enjoying coffee on the porch after drying out from the rainstorm
Today's ride: 83 miles (134 km)
Total: 827 miles (1,331 km)
| | | |
| --- | --- | --- |
| Rate this entry's writing | Heart | 7 |
| Comment on this entry | Comment | 3 |