March 28, 2021
Day 29 Lumberton, TX to DeRidder, LA
Wind was a factor again today. We rode 40 miles on the good shoulder of a 4 lane highway under cloudy skies with a 14 mph + headwind and the occasional raindrop. The good news is we were once again on mostly flat roads. At 40 miles, we exited to a farm road. We really enjoy exploring the U.S. on these country roads.
The only trouble with these two lane roads is that in Texas, the speed limit can be 65 or 70!!! Ken and I have taught the group how to yell "GO HOME" to charging dogs and to spray them with our water bottle. So far it is working. The wildflowers along the roads have changed. Today it was huge thistles and small white or blue flowers I haven't identified.
Large thistle
The azaleas are in full bloom here...every color...just gorgeous.
At mile 59, we crossed the Sabine River which is the state line between Texas and Louisiana. 18 days in Texas!!!
Sabine River
The Welcome to Louisiana sign was gone! So we made do with this small one.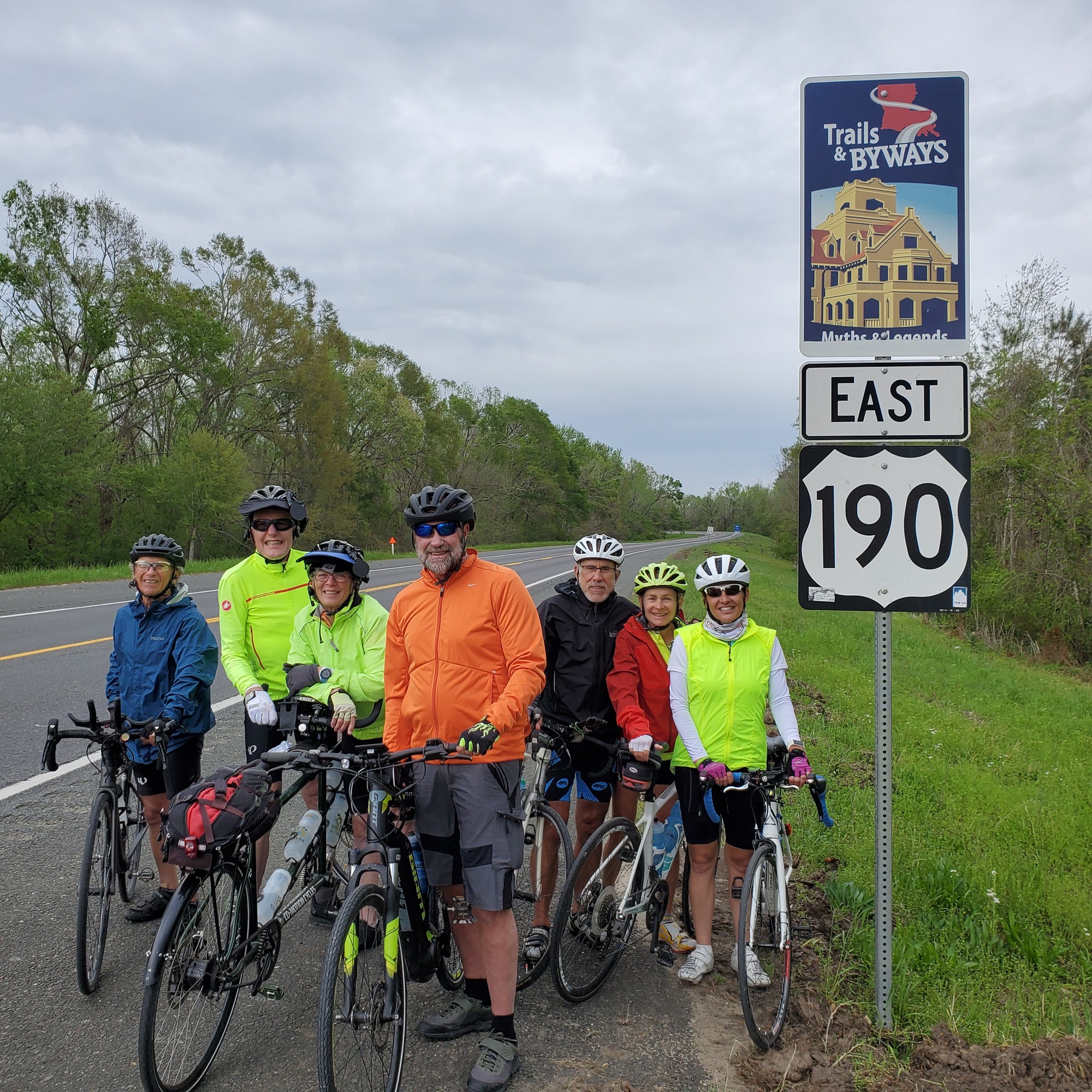 Louisiana!
Rest day in DeRidder tomorrow - not much to do here that we can see, except rest. : )
Today's ride: 84 miles (135 km)
Total: 989 miles (1,592 km)
| | | |
| --- | --- | --- |
| Rate this entry's writing | Heart | 7 |
| Comment on this entry | Comment | 3 |