Haboro
We slept well in the lovely free campsite above Rumoi and got going northwards along the coast at around nine o'clock. The first objective of the day was to find somewhere where we could get some charge into my PC because there was some urgent business matters that needed my attention. The road north along the coast was pretty busy and we passed a number of beaches packed with people camping. Many of the motor cyclists on the road gave us encouraging waves, many of them setup for camping as well judging by the gear they were carrying. Despite the busy road, we were enjoying ourselves. The scenery was obviously different from the agricultural hinterland from which we had come and the road was pretty flat and easy cycling.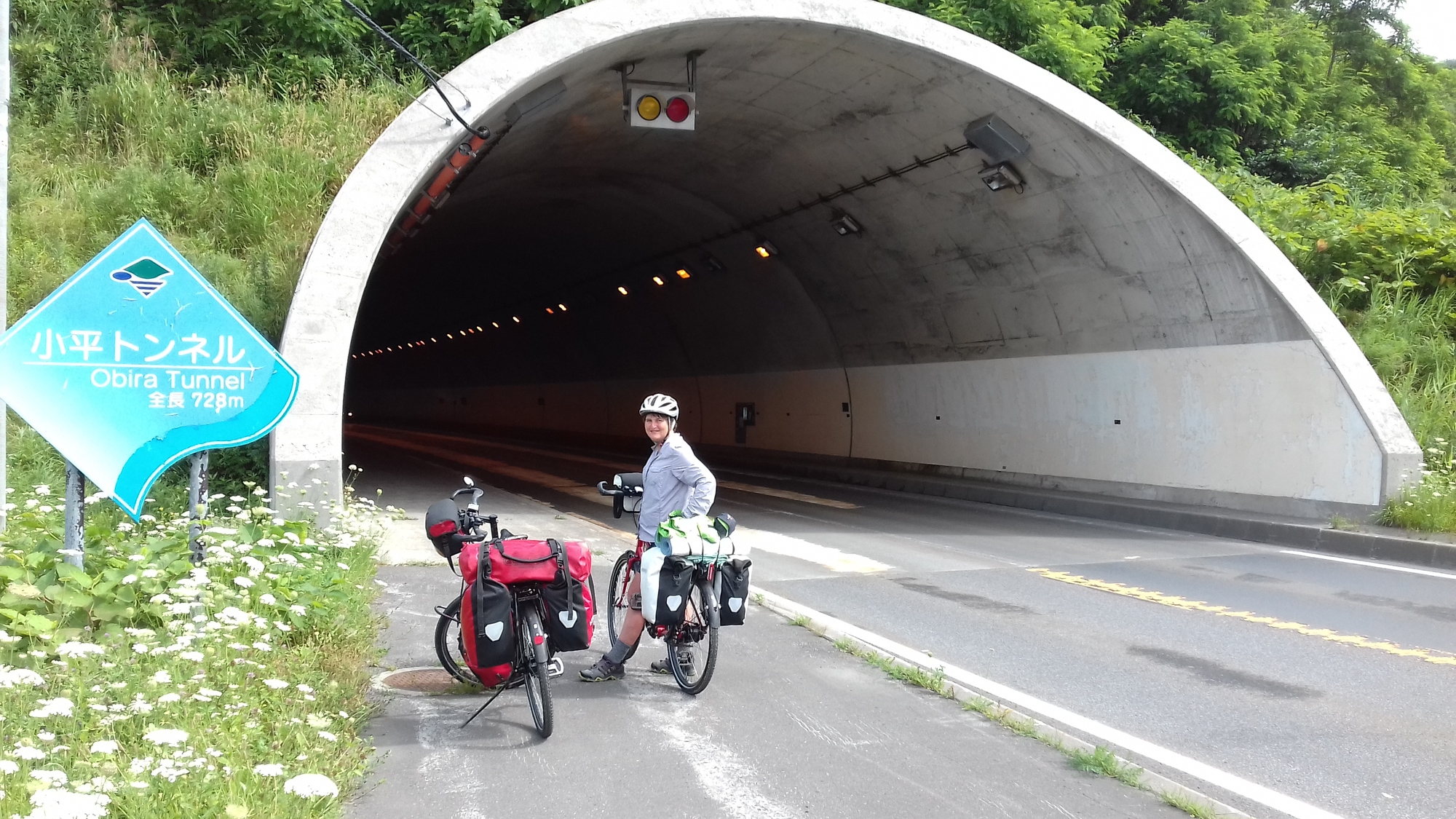 Our first tunnel after nearly four days of cycling
After a few stops at a couple of konbinis along the way we got to the first Mich-no-Eki on the route where I sat and worked for a couple of hours. we left the Mich-no-Eki at about midday and by now the weather had turned for the worst and it was trying to rain.

Tomamae, near Haboro, is very into bears
A few kilometers out of Haboro the heavens opened and we got thoroughly drenched. Haboro has a Mich-no-Eki that is part of a large hotel with an attached Onsen. After checking the price for a room at the hotel (a bit too high for our liking) we decided to spend some time in the Onsen before trying our luck with camping for the night. There is a free campsite nearby that we will check out later. It is a bit away from the coast so hopefully it will not be too busy.
Today's ride: 62 km (39 miles)
Total: 267 km (166 miles)
| | | |
| --- | --- | --- |
| Rate this entry's writing | Heart | 1 |
| Comment on this entry | Comment | 0 |