June 28, 2014
The (E)erie Canal
Holley, New York
While planning this trip I learned a little bit about the Erie Canal and the amazing engineering feat it was to dig a 500-mile waterway to connect Lake Erie and Lake Huron with the Hudson River and beyond. The towpath beside the canal is now a state non-motorized trail. I expected it to be one of the highlights of my ride, but now, after only 35 miles or so, I'm afraid I am going to have to admit that . . . I WAS RIGHT!
Immediately I drew comparisons to the Hennepin Canal trail that I rode for a day back in Illinois. Really, there is no comparison. This trail is better-surfaced and more scenic, there are towns along it--charming, historic towns--and there are a lot more people using it. I like talking to people who are proud of their little towns, who promote the value of a trail like this, and who just want to know more about what the hell you are doing riding your bike so far.
A typical view of the Erie Canal and its trail.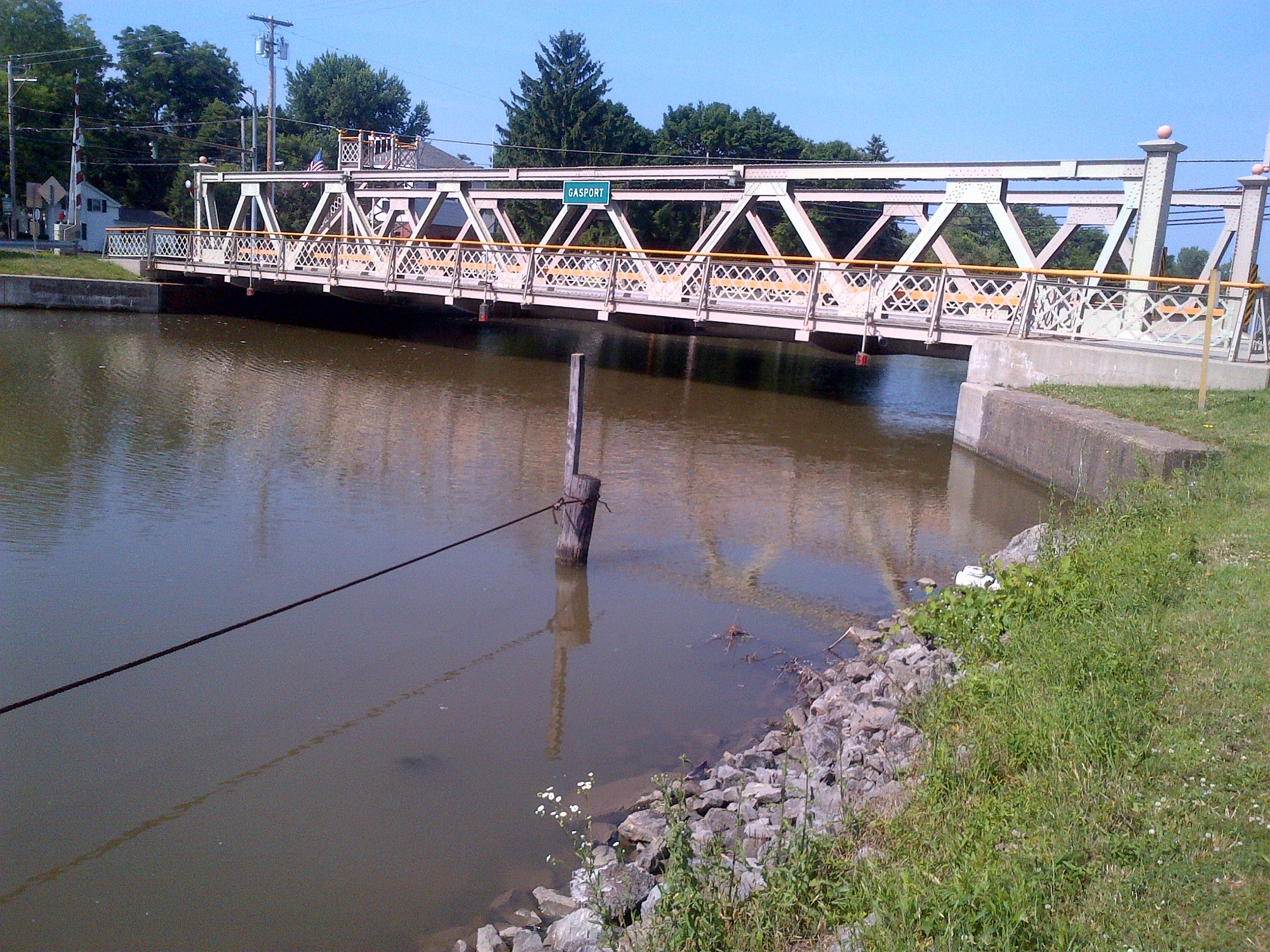 A typical lift bridge at the town of Gasport.
A not-so-typical waterfall that was visible from the trail.
Several of the towns have locks, most of them have draw-bridges over the canal, and a few of them have free hiker/biker/boater campsites. That's why I am in Holley tonight--free camping. And that's where I met Dennis and Dave.
Dennis is approximately 65-70 years of age, jovial, gray-bearded, semi-retired, fun-loving, and, I'm just guessing here, somewhat of a hippy holdover from the 60's. But a sensible hippy--no love beads or flowers in his hair. Dave, who is Dennis's son-in-law, has the same fun-loving quality but slightly less of a free-spirit attitude.
They had ridden their bikes here from Brockport and they were going to spend two nights at this site. They live on the canal and they vacation on the canal, and they like it. After introducing ourselves, they told me--they didn't ask me--they TOLD me I was going to join them for dinner.
While I set up my tent, they rode into town and picked up eight ears of corn and about five pounds of chicken thighs and charcoal. They also bought ice, a big bottle of vodka, and two liters of ginger ale.
Along came two other bikers, a father and his recently graduated son. They had just completed their first day of riding on their way to Maine. They, too, were ordered to join the feast.
I insisted on doing the grilling, not only because in my own mind I am a grill-master, but also because I felt like I should do SOMETHING in return for their generosity. The food turned out great and we partied like I haven't done since my college days. It was so much fun.
The free camping area in Holley--before the party got rolling.
The father/son cycling team. They were great guys who showed more restraint than Dennis, Dave and me.
Darkness, except for the lights of the Holley drawbridge. I thought it would be a real cool picture when I took it. Now, when I can see it isn't all that cool, I decided to post it anyway.
Today's ride: 39 miles (63 km)
Total: 1,250 miles (2,012 km)
| | | |
| --- | --- | --- |
| Rate this entry's writing | Heart | 0 |
| Comment on this entry | Comment | 2 |