June 10, 2021
Day 29 - Springfield, MO rest day
Ready to roll
We took today off in Springfield, MO. The days started off well with vegan waffles at culture counter and then we met Mark at brick and mortar coffee, which is right beside our hotel. It was the best coffee we had had all trip. We probably stayed 2 hours. We needed to find some fuel cannisters so the locals to us to go to bass pro shops. Apparently this is their headquarters. We assured them that we knew what bass pro was and didn't really want to go, but they said we basically had to go. So we took a Lyft there and it was definitely what we expected, but they did have what we were looking for. Mary and I got new sleeping bag liners, which will be much more compact than our home made ones, and fuel. We had burritos locally and then took a crazy Lyft ride back where the lady hit a huge curb. After that whole ordeal, I didn't want to walk 1.5 miles in the 90* weather to the post office, but I did. I sent my sleeping bag home, my battery bank, my original pedals, and some maps. Marys sleeping bag is nicer and opens to a full blanket so we will share that until it gets too cold. The weather has been extremely hot and still will be tomorrow but at least we waited some of it out. Mallory is already past Girard in Kansas so unless she takes a rest day we have no hope of catching her. We all miss her, so we hope we will meet back up sometime! We plan on waking up early to ride before the heat gets too bad, so we are going to go to bed early tonight.
To describe Springfield, I will paraphrase our Batista "its an archetype Midwest town that is in the south, so you have alot of friendly people."
I would agree with this. The town looks very Midwest, sprawled out, short, big, religious, breweries everywhere. We are on route 66, so bikers abound, old cars everywhere, and Elvis stayed at our motel, so...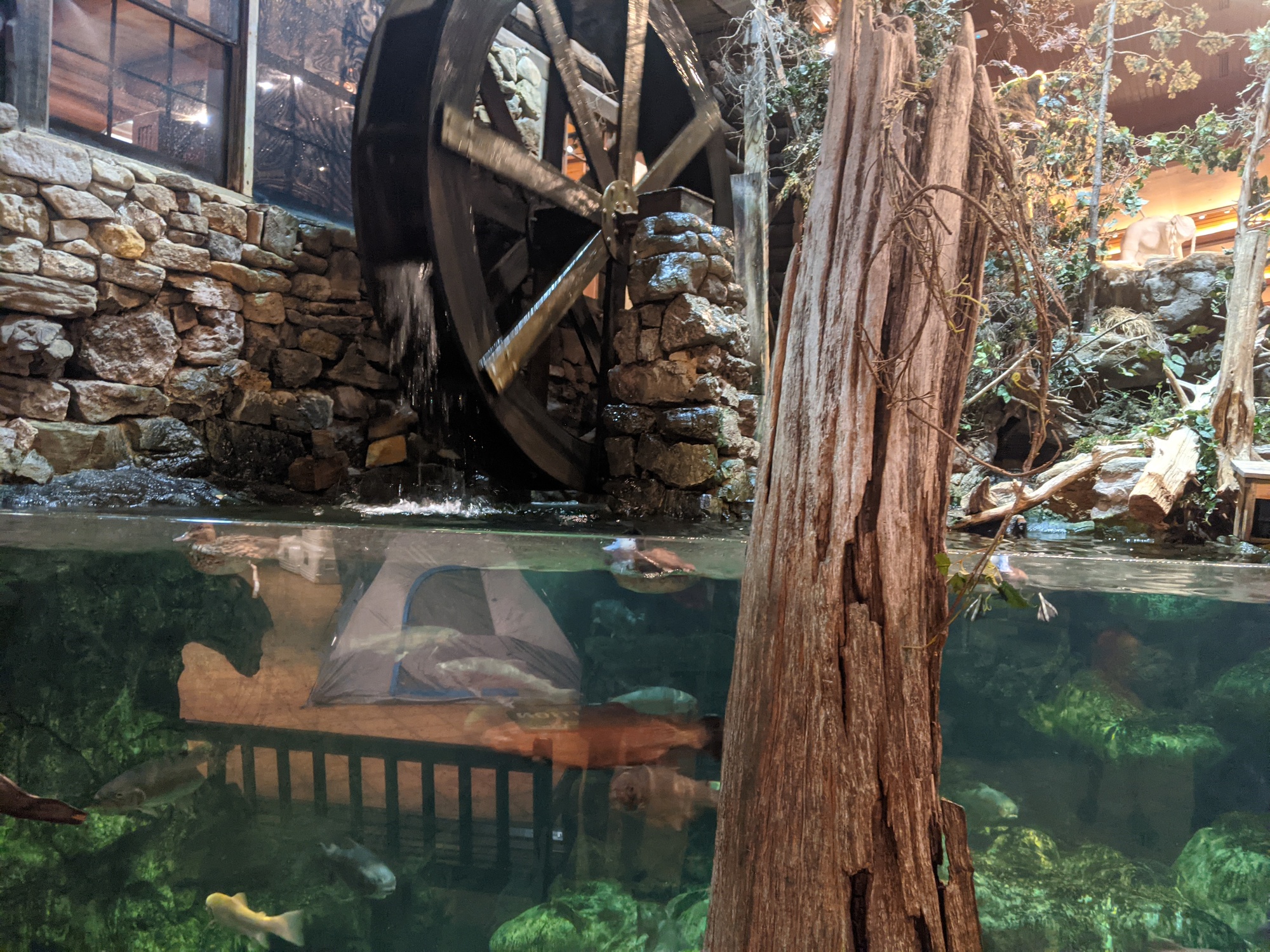 This is the only picture I took in Springfield and it's from bass pro shops. I guess that should describe the city pretty well...
Mileage:0
| | | |
| --- | --- | --- |
| Rate this entry's writing | Heart | 7 |
| Comment on this entry | Comment | 0 |