November 6, 2022
Day 162: Oystercatcher to Salt Creek
Start: 9am
Distance: 30km
Ride time: 2:02hours
Average: 15km/hr
Max: 26km/hr
Finish: 12:45pm
I slept poorly last night and felt ill this morning. I had porridge for breakfast and packed up slowly. My muscles felt weirdly fatigued.
I started riding and saw another snake cross the road in front of me. Too quick for a photo.
Then without enough warning for me to get off my bike I 🤮 over my front pannier and my shoes.
I sat in the shade of a tree for a while until things calmed down. I felt better so I continued to ride. Unfortunately things didn't improve.
After doing 10kms I considered my options. It was 70kms to the next town. That would be a huge struggle in my current condition.
I decided to return to the township of Salt Creek, 20kms away. At least I could get more water there and find somewhere to stealth camp.
I took my time riding and stopped often for breaks. It took me 3:45 hours to do 30kms today. I was very unwell.
There is a little coffee van on the side of the road in Salt Creek. I asked them if there was any accommodation in the town. I was lucky and they rent out a house.
They gave it to me at a discount and I slept for a couple of hours in the afternoon. I was relieved to be out of the heat and away from the mozzies and have a shower.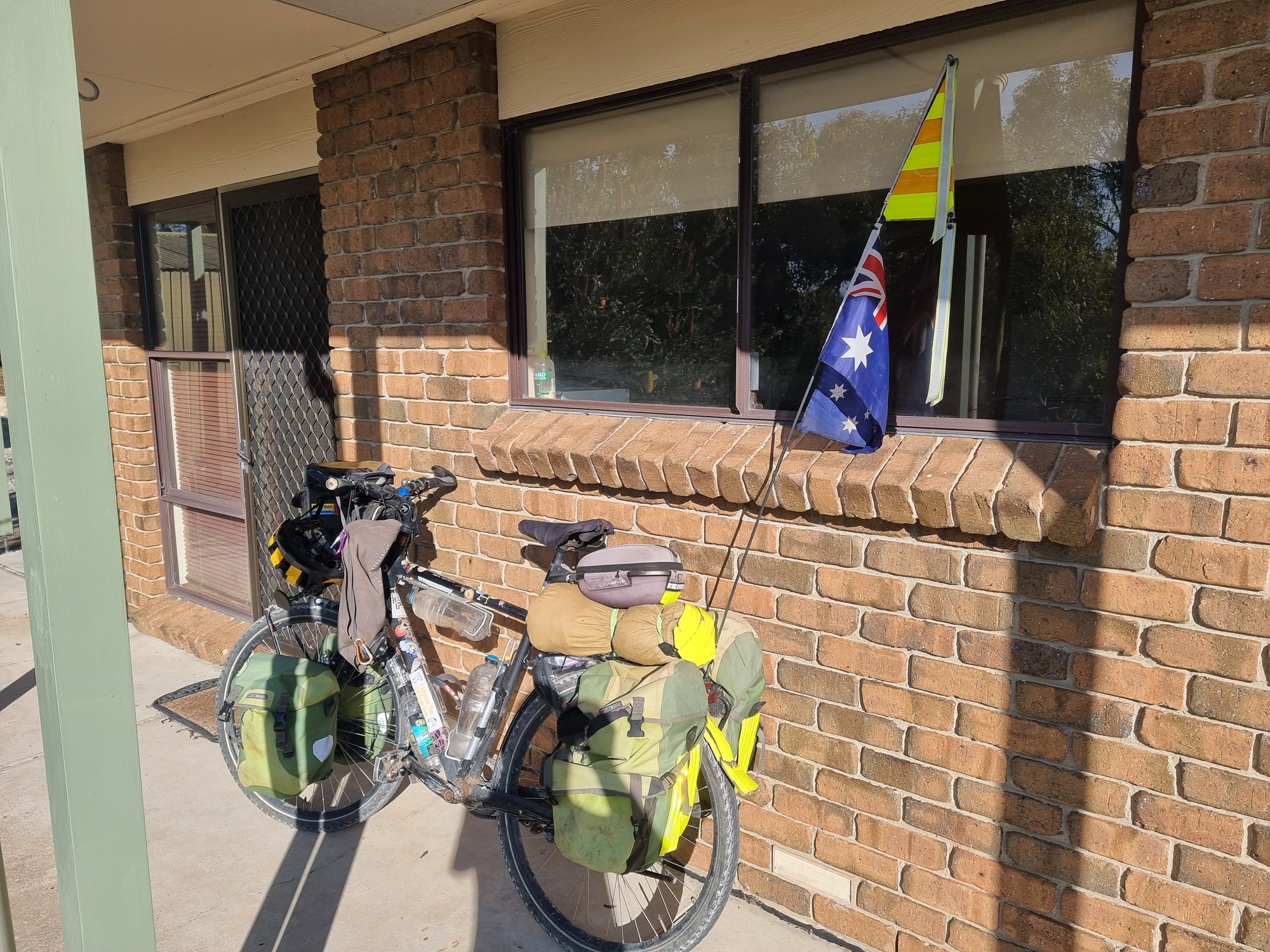 $100.
Today's ride: 30 km (19 miles)
Total: 9,226 km (5,729 miles)
| | | |
| --- | --- | --- |
| Rate this entry's writing | Heart | 6 |
| Comment on this entry | Comment | 0 |