September 5, 2021
T-0 Steeplechase
'cause of all the hurdles we have to leap over
We're at the gate at Seatac! First of all, a big shout-out to Fred and Sue, who went above and beyond to get us and our crazy traveling circus act to the airport.
Last night reality started to set in: we're actually doing this. I was anxious not so much about the tour itself, but everything else. Leaving this peaceful home we've spent so much time in over the last 18 months. Interrupting the routine we'd become very comfortable with (well, as comfortable as one can be during a global pandemic). The extra hoops we have to jump through to fly in addition to the stress of dealing with oversize baggage and whatnot. I embraced the emotion for a while. What if it's telling me that maybe we forgot something important? Or maybe we should just call off the whole thing? By 1am I had decided that this was somewhat normal pre-trip jitters and convinced myself that I really needed the rest and would pick up with the mental and printed checklists in the morning.
I slept well, and occupied myself with last-minute house cleaning. It's a gift to our future selves.
The next report should be from Paris-ish tomorrow, perhaps even a bit early due to the 9-hour time difference. Or maybe I'll just sleep for 18 hours straight like I did the last time I visited there 25 years ago.
Heroes something something capes something something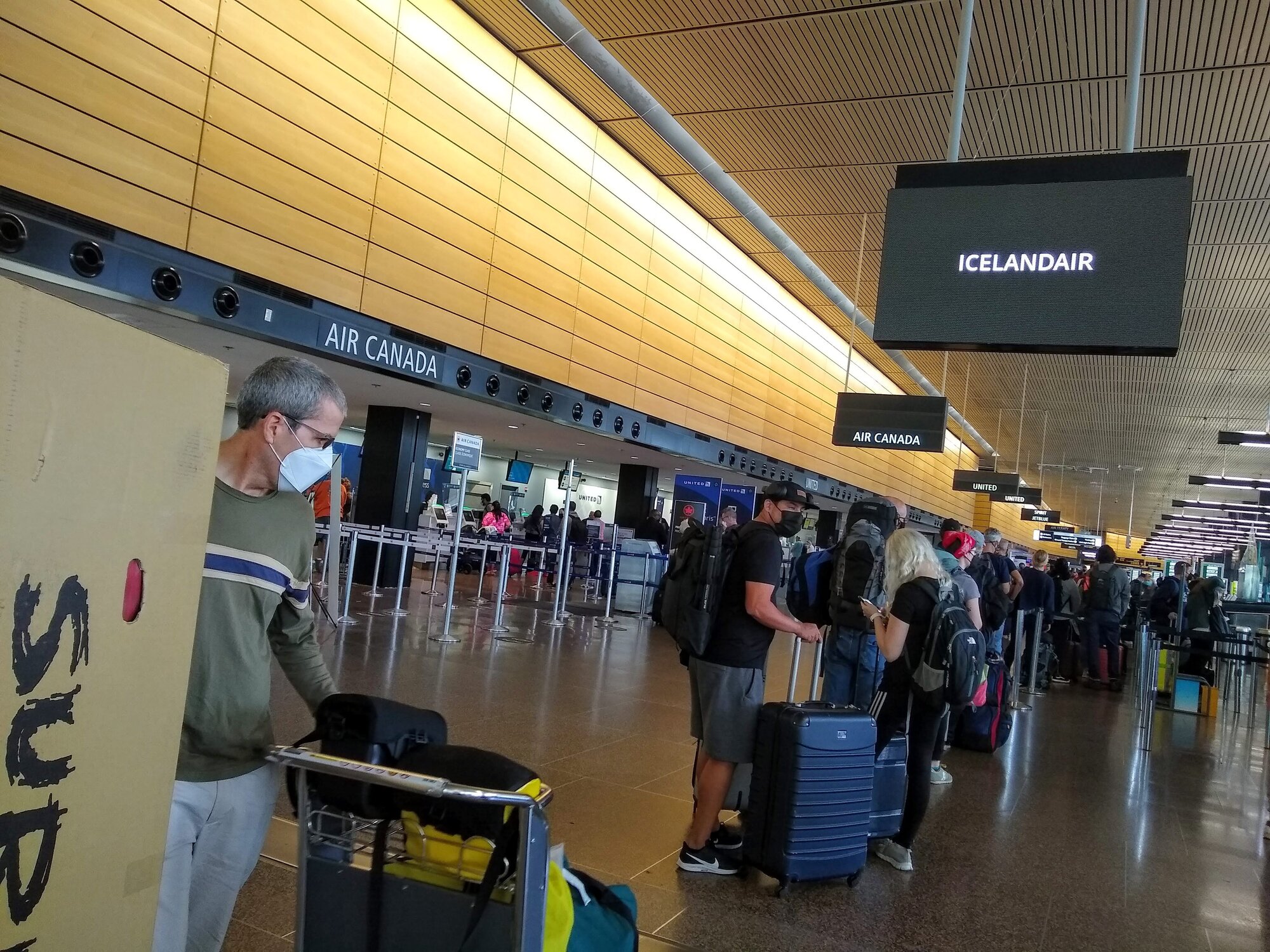 A box of SUDs, apparently
I can't seem to catch a break with carry-on screening. The TSA employee was super nice, though, and gave me a big thumbs-up after reviewing the jumble of cables and other assorted nonense in my handlebar bag.
| | | |
| --- | --- | --- |
| Rate this entry's writing | Heart | 6 |
| Comment on this entry | Comment | 4 |