July 14, 2015
Dahon Speed TR: First time touring on a folding bike
AS readers may know, my bike of preference has always been my Raleigh. Due to the logistics of this tour, the Raleigh just doesn't work out that well this time. The kids have to be driven south a LONG way, bike boxes don't fit into my Honda Civic, and most airlines require a box. Air Transat does not require a box for the bike: It can be put into a bag they provide and handed over to them. All for the decent fee of $30 one-way. More than reasonable. And finally, Transat flies from Toronto to Prague (via Montreal) so there is no time wasted switching aircraft in Munich, Frankfurt or some other major Euro hub. I love traveling but the logistics are sometimes a pain.
Ironically, though I had bought the folding bike to avoid airline surcharges, I will bring it unfolded this time. In Czechia a bus will be used to transfer from Pilsen to Prague, so this will be the only time that folding will be required. And possibly to store in the hotel rooms.
In order to make this bike a little more comfy for me, I have acquired a Brooks Flyer saddle. This is the one with suspension springs. You see, the problem with smallish wheels like on the Dahon is that they are really stiff so you feel every bump in the road. Riding it around home has proven it to be so.
In order to roll well, I have replaced the stock Schwalbe Big Apple tires with Kojak tires. Rolling resistance and weight should be somewhat improved.
Finally, in order for my Arkel panniers to fit properly on the rack and not get in the way of my heels, I have adjusted the clips on the panniers such that they are sitting further back along the rails. In little rides around here, this seems to have solved that problem.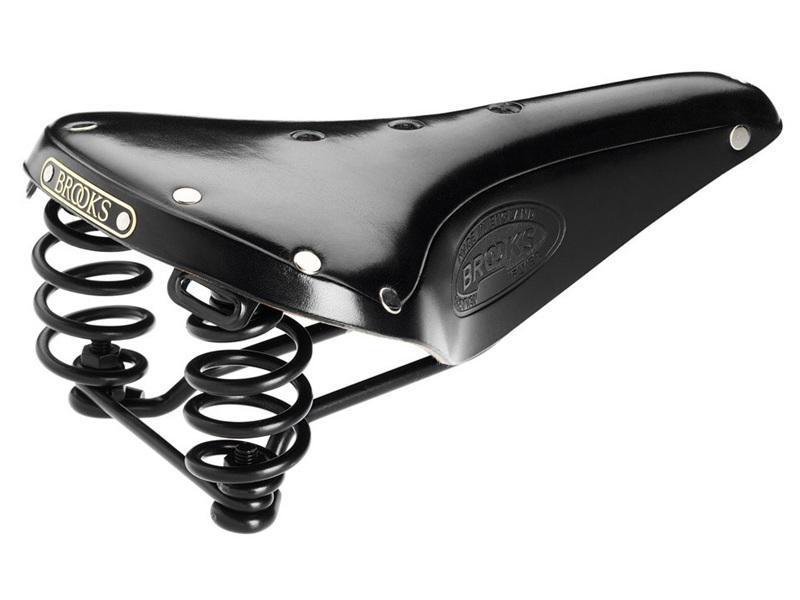 The last few tours were on a regular Brooks B17 - the saddle was great. The folding bike has 20" wheels and as such they are very stiff; consequently, every little ripple in the road is transferred upwards to the rider. After lengthy online perusing, it would appear that the Flyer is THE answer. Basically, a B17 with suspension springs it means swapping out the seatpost to a suspension post is not required. Though it may appear exceedingly 'nerdy', I don't care - to date the saddle has not disappointed.
| | | |
| --- | --- | --- |
| Rate this entry's writing | Heart | 0 |
| Comment on this entry | Comment | 0 |