Member Profile
Rachel and Patrick Hugens
Journals
About
"Go fast enough to get there, but slow enough to see" Jimmy Buffet

Racpat is Rachel and Patrick Hugens. We met "on the road" in May 1993 just outside Nelson New Zealand. Patrick cycling around the world (1992-94). Rachel solo cycling NZ and Australia (1992-93). Though Rachel says when she was about 5, she put some underwear in a paper bag and got about 3 blocks away on her tricycle before her mom came after her. She says this was her first solo tour.
In January 1994, we met up again in Capetown cycling 6 months to Nairobi then 3 months cycling from Spain to Patrick's village, Ossendrecht, Holland.
We married in Missoula, Montana, July 1995 and settled in Boise Idaho, look us up on Warmshowers if you pass through, or if you come to ride the Idaho Hot Springs Loop.

Our honeymoon was a two-wheeled one through Glacier and Yellowstone National Parks. This was actually a challenge. We were now no longer two independent cyclists cycling together; so we did have an adjustment making the shift to a married couple. Cycling is a big part of who we are, having three times now quitting our jobs to cycle tour, yet we like our home in Boise just as much.
"Travel allows you see a 1000 lives you might have lived."
In 1999-2000, we cycled 9 months in South America: Santiago, Chile to Ushuaia. Then after a 10 day trip on a Russian ship to Antarctica, flew to Buenos Aires cycling to Cusco Peru. Before returning home, we hiked the Inca Trail.
In 2006-07, we biked from Bali to Bangkok, then through Cambodia, Southern Vietnam, Laos and into Yunnan China and across Eastern Tibet (illegally!) to Lhasa, and continued on the Friendship Highway to Kathmandu. Next, we flew to Alaska and officially started cycling home to Boise, Idaho from the Arctic Circle.
In April 2015, we started in Patrick's home village in Holland, across Eastern Europe, Africa, India, Nepal, India Himalayas, Central Asia from Dushanbe to Ulaanbaatar, Mongolia, SE Asia, and Burma. Flying to Lima Peru and cycling home connecting the dots, arriving home to Boise ID October 2017.
We are riding our same bikes from 1992. Patrick's a Dutch Vittorio and Rachel's Davidson from Seattle.
Each time that we have ended a trip, we are left with wanting to do more. The important thing is, wherever you are, keep the curiosity of a traveler, and the ordinary becomes the extraordinary. We often think travel means going far away to exotic places and we miss what is in our own backyards.
And now we are starting to explore our own backyard in Idaho and USA!

We had several milestones in 2020, including 25 years married, and Rachel 's 70th Birthday, and retiring from OR nursing. Then in Spring of 2021, Patrick celebrating his 55th birthday, decided to "retire" from Architectural office work and plans to do independent projects.
After a year of hunkering down because of Covid 19, 2021 finds us both fully vaccinated we are ready cycle the Northern Tier. We start in Everett WA April 1, take the ferry to Whidbey Island up to Anacortes and turn East to Eastport Maine then down the coast to Boston. We ship our bikes home and then fly to Amsterdam for a family visit returning home to Boise Mid October.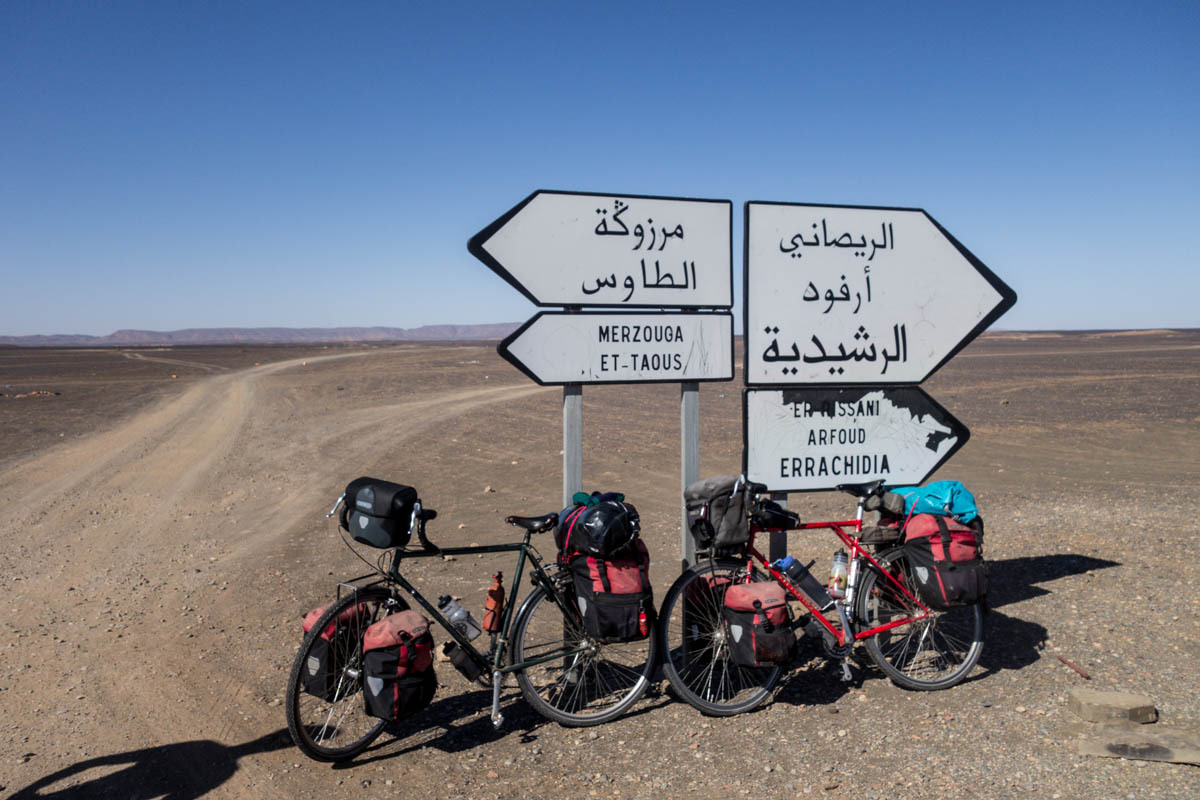 If you want to follow us on this tour or read past tours, You can view the journal for free, but if you want to comment you must (for free). Sign Up - CycleBlaze We hope to hear from you.