We covered over eighty kilometers today, most of which was on dedicated cycles paths or on quiet back roads.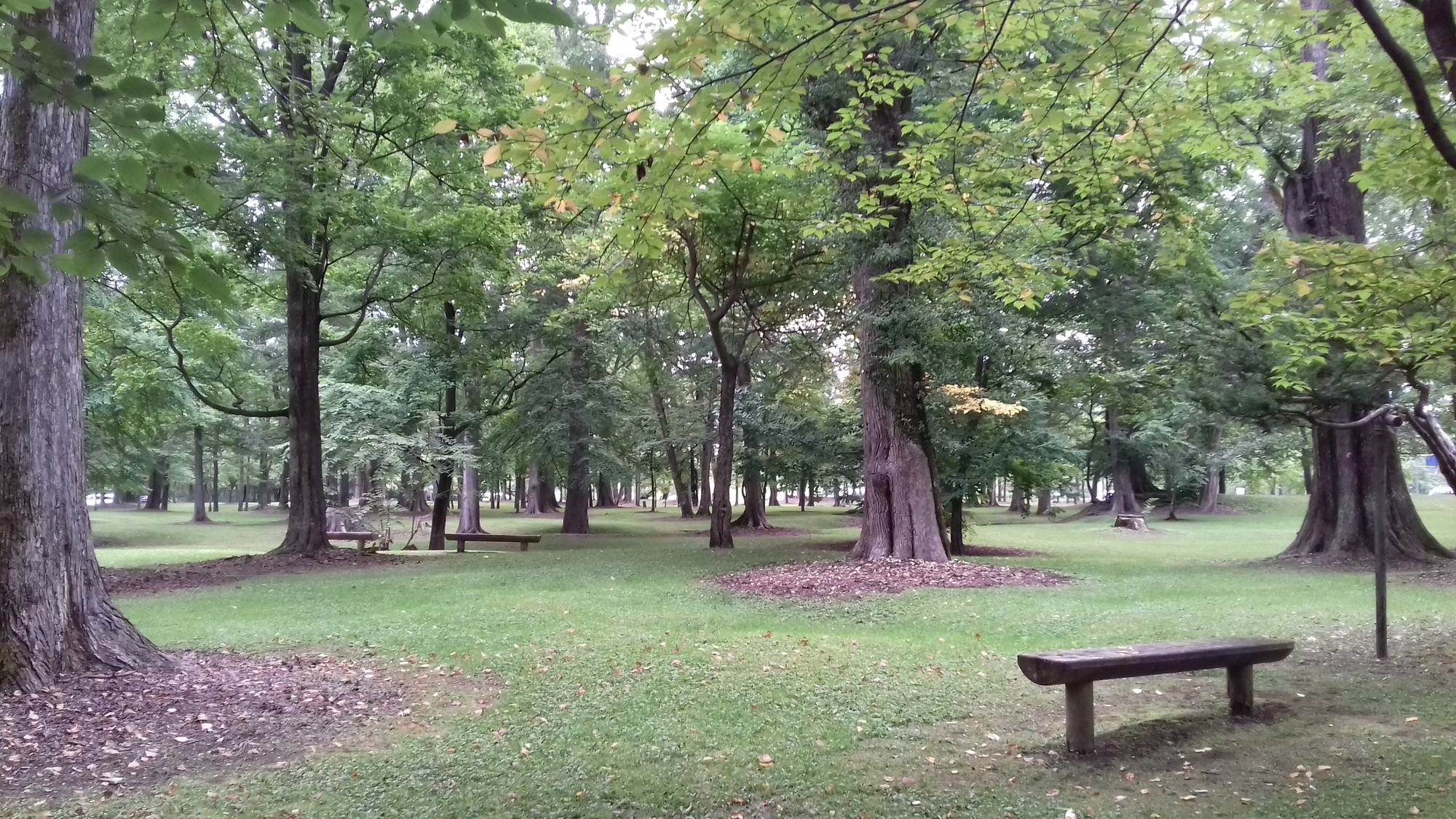 The lovely park where we camped last night
After starting off from our campsite in the park along a cycle track next to the river, we had to cut through a residential area to join up with the route 12 that would lead us southwards to Sapporo. We had hardly been on route 12 for a few kilometers when we spotted a sign for Cycle Route 2. This was a wonderful set of dedicated cycle paths as quiet roads that led us to within twelve kilometers of our destination for this evening.
Part of today's route was on what used to be route 12 that traced the Ishikari River through a gorge and has now been converted into a cycle path.
We are somewhat out in the sticks so there are no konbinis nearby. There is a hotel with an Onsen right next to the campsite where we have had our scrub and soak. We might eat supper here or pop across the road to the Mich-no-Eki where there is also a small restaurant.
The weather forecast suggests we are going to get quite wet tonight and tomorrow. Luckily we will reach sapporo tomorrow and we have booked a room for three nights at one of the hotels in the MyStay chain. We stayed in one on Kyushu last year and were very happy with it so hopefully this won't disappoint us.
While in Sapporo we plan to catch up on work and do a bit of tourist stuff. The Hokkaido Museum and the Sapporo Beer Museum are on the agenda.
Today's ride: 83 km (52 miles)
Total: 872 km (542 miles)
| | | |
| --- | --- | --- |
| Rate this entry's writing | Heart | 2 |
| Comment on this entry | Comment | 0 |