September 26, 2018
Fitting the Racks!
Maintenance Continues
True to her word, Savannah expedited our racks and they arrived today! We set up our space and got to work. They are on! Step had to figure a solution for his front light and we made a run to the hardware for some real nuts, washers and bolts so the racks don't move! The ones that came with the racks were pretty soft and cheap.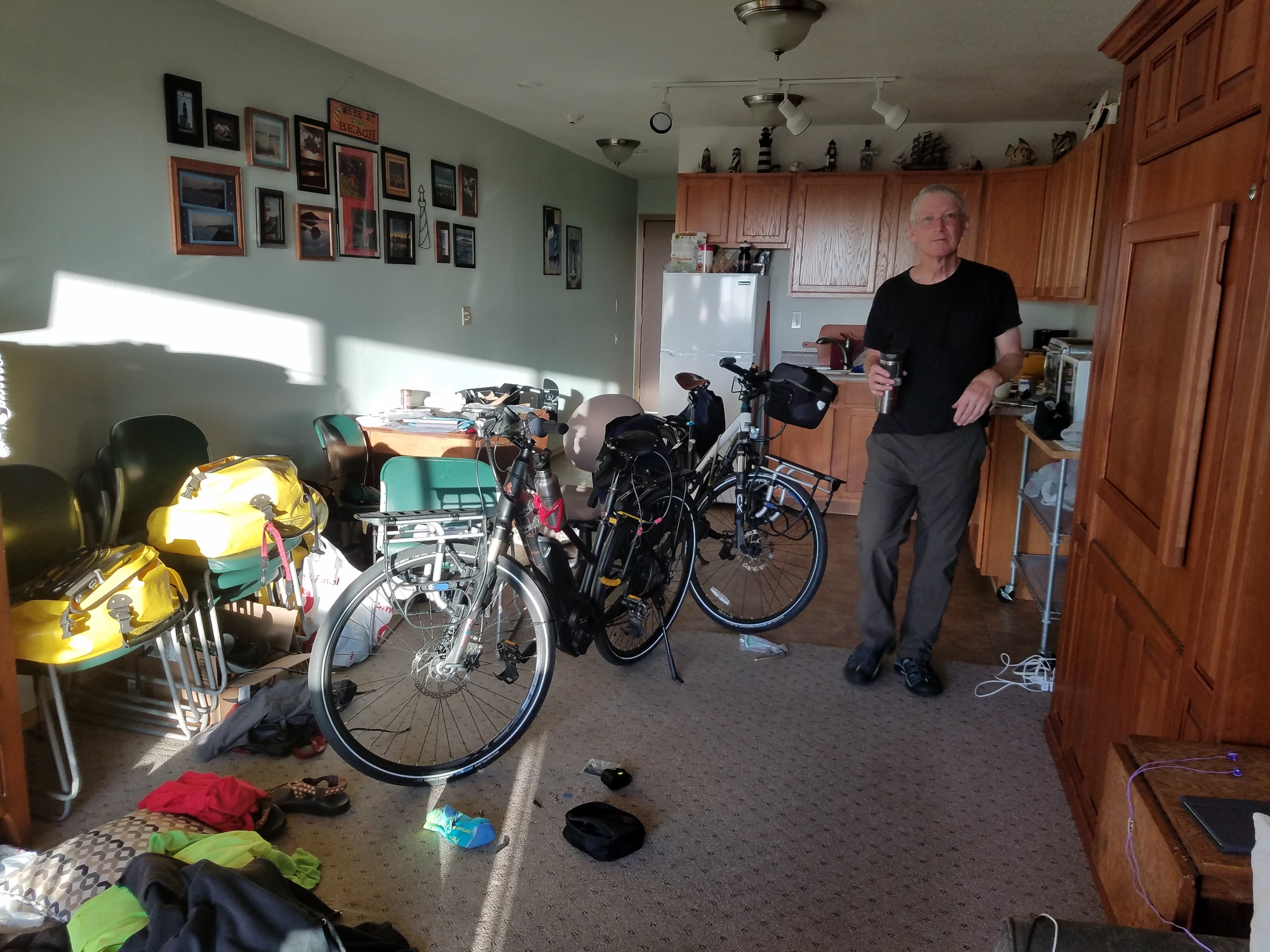 Got it done!
While Step was in getting stuff in the hardware store, I decided to shift the platform back more toward the bike so it doesn't extend forward over the tire.
She's ready to roll
Tomorrow, Sheri and Emma arrive. Emma has a warm shower host lined up in Seaside for Friday night! We are ready!
Today's ride: 5 miles (8 km)
Total: 214 miles (344 km)
| | | |
| --- | --- | --- |
| Rate this entry's writing | Heart | 4 |
| Comment on this entry | Comment | 6 |