About us
We are Bryony and James and Tobias. James and I set of from New Zealand more than 6 years ago highly unprepared for our first ever cycle tour around South East Asia. After 6 months of riding and enjoying the freedom of eating, sleeping, and riding, but missing having a fixed abode and friends, we flew the rest of the way to Europe. By sheer dumb luck we managed to find jobs, a house, and a life in Utrecht, the Netherlands, a place we only knew existed because we saw it on the Tour de France in 2015. It turned out to be as great as it looked on TV and a "oh we'll just stay a few years" turned into 6-years of living in this awesome city. Tobias arrived in 2021 and has been adventuring with us since his birth (his first trip was to Paris when he was 6 weeks old to watch the Tour).
But, all good things have to come to an end. The pull of family in NZ was getting stronger and stronger, especially after my parents came to visit in 2022 and we realized how much easier parenting is with family around. Then we ended up in a situation where both James and I were going to have to look for new jobs at the same time which was the kick in the butt we needed to get out of here. Covid put a bit of a halt to lots of travel we had planned so we are going on one last big trip before we go.
I'm not an author or a journalist so no promises on writing anything particularly engaging. I ummed and ahhed a bit before this trip about whether to even do one, but when we toured around South East Asia 6 years ago I kept a log and I've been revisiting it recently. Despite the somewhat cringy writing, its been great to remember the small details that I've forgotten over time.
We are pretty flexible. We have no particular commitment to how this trip looks except that it has to work for all 3 of us. If Tobias decides that he is never going to nap in his trailer, then we'll do something different. If riding fully loaded up mountains after 6 years of flatland living is too hard, we'll take a train. If an area seems too remote or a bit scary to approach with a kid, then we'll just hire a car. Flexibility is key.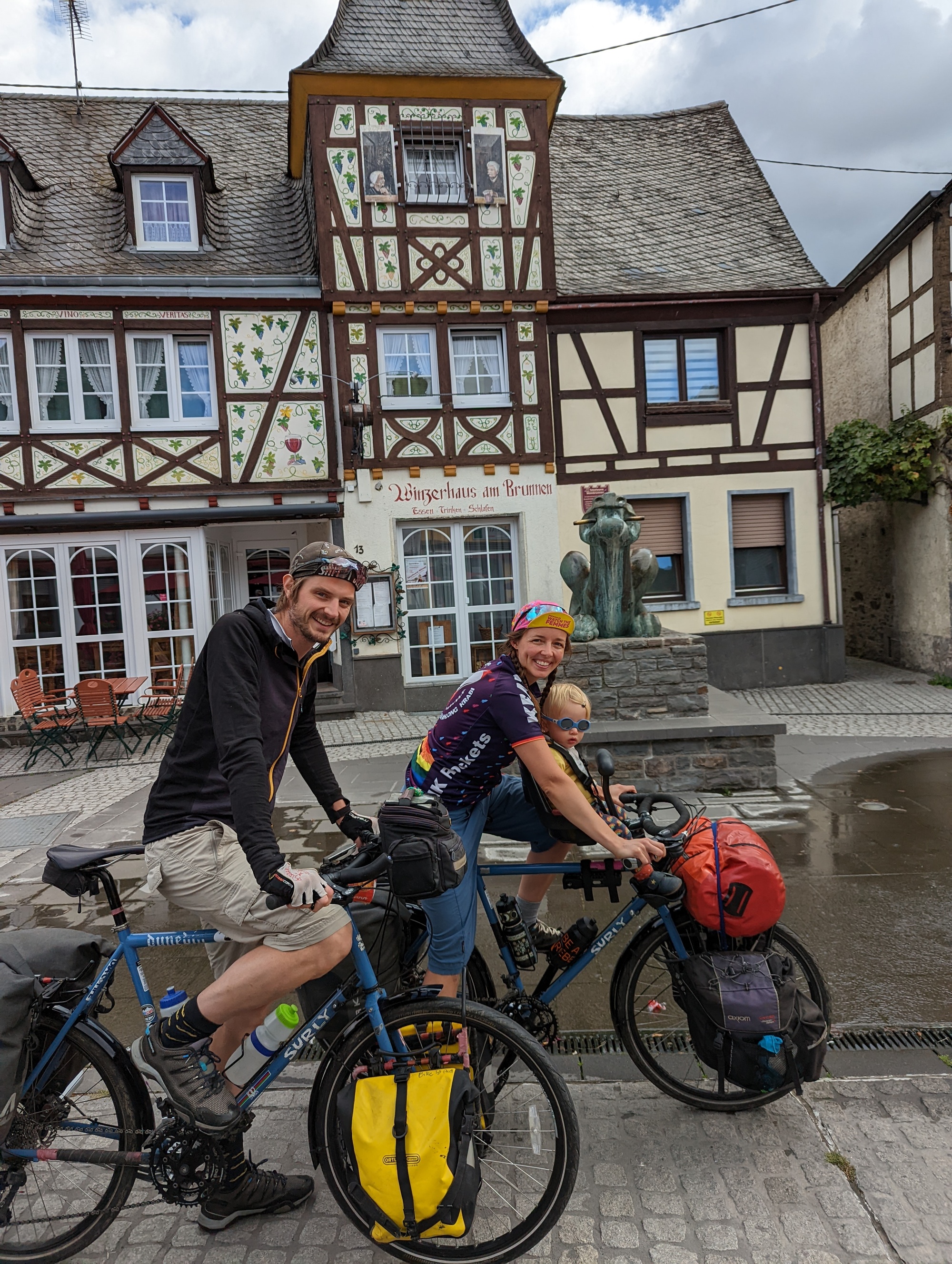 | | | |
| --- | --- | --- |
| Rate this entry's writing | Heart | 15 |
| Comment on this entry | Comment | 4 |