Introduction
Well - -
After 20 years of touring you'd think I would have learned a thing or two. Despite all my planning for dry weather, this year's tour was just plain wet. I know - - the West really needed it. It was a record winter for snow and rain in much of the far West and the rain kept falling through the summer. At least where I was. I'm going into the rain-making business.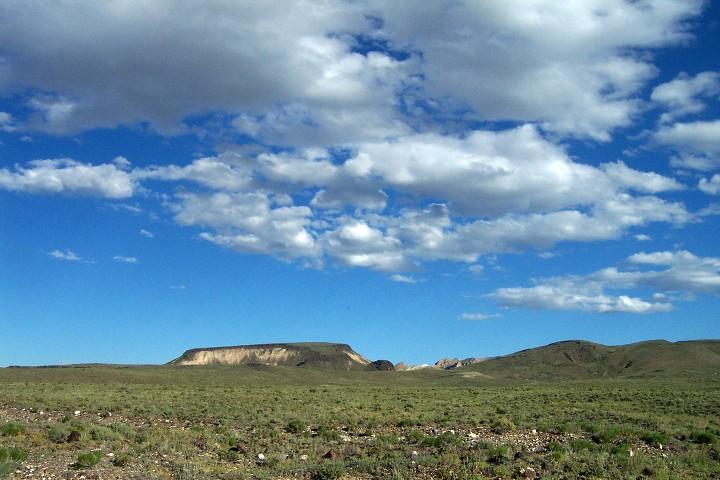 Railroad Valley in the Evening
And there were changes almost from the start. I wanted to snowshoe across Tioga Pass, but couldn't find a bike box to ship my bike around. Also, I had planned on ending the trip in Alaska, but after two solid weeks of rain in Canada, they were predicting a week of heavy rain for southeastern Alaska and the Yukon. So, I took the British Columbia ferry south rather than the Alaska ferry north. I'm entitled to change my mind.
I've noticed a few things the past couple of years. First, traffic keeps getting worse and worse. I wish I could bottle the empty roads that were all over the West twenty years ago - especially for younger riders today. Yellowstone's roads have summer traffic totals exceeding 5000 vehicles per day. It's just crazy. You can still find empty roads. I always have great riding in Nevada, although the emptiness might freak out some city folk.
I'm also going to have to rethink my touring in national parks. I find that cycling and camping in national forests is far more pleasant. I treasure quiet and solitude. These are very hard to come by in the front country of national parks. I do bring along a backpack and have hiked into the backcountry of most of the parks I've visited. Still, it requires a lot of juggling and permitting. After twenty years, I see precious little evidence that the parks are anything but parking lots.
As in every tour, I have a whole address book full of new friends who I met along the way. Maybe because I tour solo, I am able to meet a lot more folks. When I'm sitting on a bench out in front of a store, it seems like people just come right up and start talking to me. So I'll keep that part, for sure.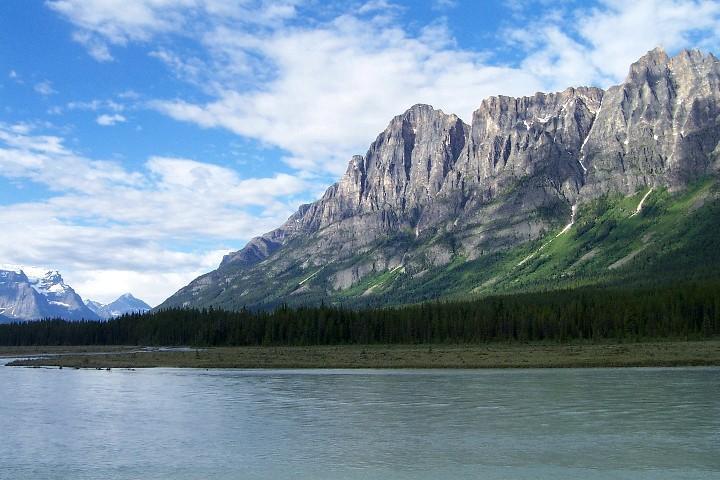 Athabasca River in the Jasper Backcountry
Despite the rain and the days with a lot of traffic, the good really did outweigh the not-so-good. And it will vary from year to year - even from day to day. But the birds singing in Little Panoche Valley, the Nevada desert abloom, an abandoned schoolhouse in Modena, the hike across the Grand Canyon, the Rio Grande Gorge at sunrise, the verdant green of Cochetopa Creek, miles and miles of Wyoming sagebrush, a crescent moon over the Freezeout Lakes, listening to the Oldman River, Mount Robson in all its glory, Nisga'a dancers in the pouring rain, and late summer on Lopez Island - - these all made it so very worthwhile.
| | | |
| --- | --- | --- |
| Rate this entry's writing | Heart | 0 |
| Comment on this entry | Comment | 0 |