Up until two o'clock this afternoon, today was almost an exact copy of yesterday.
Then we went out to look at the famous Nijo Market, a small block in central Sapporo where fresh seafood is sold and various small restaurants are located. We've seen a lot of seafood markets around the world so we were a bit underwhelmed by the market and are tightfisted enough to be overwhelmed by the prices at the restaurants.
In the end we escaped to a nearby beer garden nestling under a faux Eiffel Tower and enjoyed a Mongolian BBQ which seem to have become very popular across various parts of Asia. Lots of mutton accompanied by vegetables and sprouts all washed down with a couple of Sapporo Classic beers.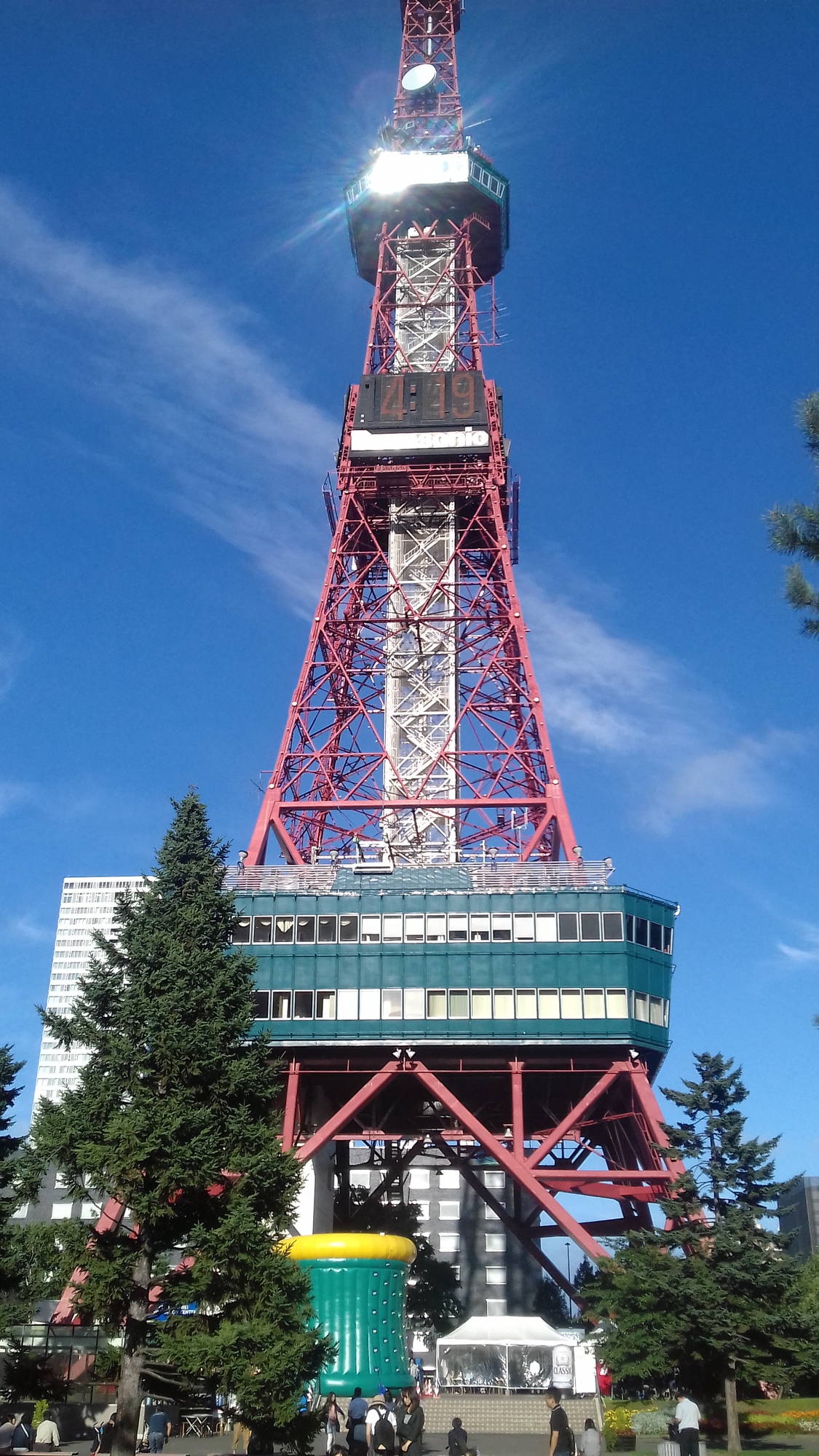 The BBQ restaurant nestles below a faux Eiffel Tower.
On the way back we took a small detour through Nikajima Park, a pretty little park next to our hotel. Tomorrow we hit the road again heading for Lake Shikotsu which nestles in the caldera of a volcano south of Sapporo


Today's ride: 6 km (4 miles)
Total: 958 km (595 miles)
| | | |
| --- | --- | --- |
| Rate this entry's writing | Heart | 2 |
| Comment on this entry | Comment | 0 |