May 25: Gibsonburg to Bluffton, Ohio
Ohio: flat, calm with enormous skies
YOU ARE A SEEKER of knowledge. It worries you that you can't instantly place Bluffton, Ohio.
Well, it was a Swiss-German community founded in 1861. It has 3,896 people, a university and several factories supplying the car industry. It is - and especially our camp site is - beside Interstate 75 at 40 degrees and 54 minutes north and 54 minutes west. It has a town information brochure that lists all these facts.
Shockingly, it doesn't add that Ohio's state drink is tomato juice - a decision taken, in pomp and with red-filled glasses, in 1965.
Ohio is as gently sober as its drink. It is a flat land of small, family farms and near-deserted roads with commendable surfaces. Beside the road grow maize, wheat and what we think is soya.
"The farms have stood up to the recession pretty good," Christy told us in the only Sticky Bun Opportunity we passed all day, save for the single town of Findlay. "The farmers still get in here plenty, that's for sure. Just listen to those four bullshitting." She tossed her head back to indicate four men in overalls, each with an open magazine, each picturing six tractors to a page. "That's a new magazine they got. They're real happy."
Today was flat under wide blue skies on which clouds drew sketches in white. The wind blew against us for the first time in several days and then, when the road turned, pushed us forwards and sideways at the same time. Everyone who passed gave a wave. It was uneventful but it was quiet, restful and at peace. So much better than the mid-life anxiety that had characterised the Lake roads.
In Findlay we stocked up on food to cook that evening. The town owes its prosperity to natural gas. Its glorious tale is that in 1892 a thousand men, "many of them respectable citizens" (and many, therefore, obviously not) broke into the county jail. Inside sat a Mr Lytle, growing increasingly disturbed at the noise he heard outside.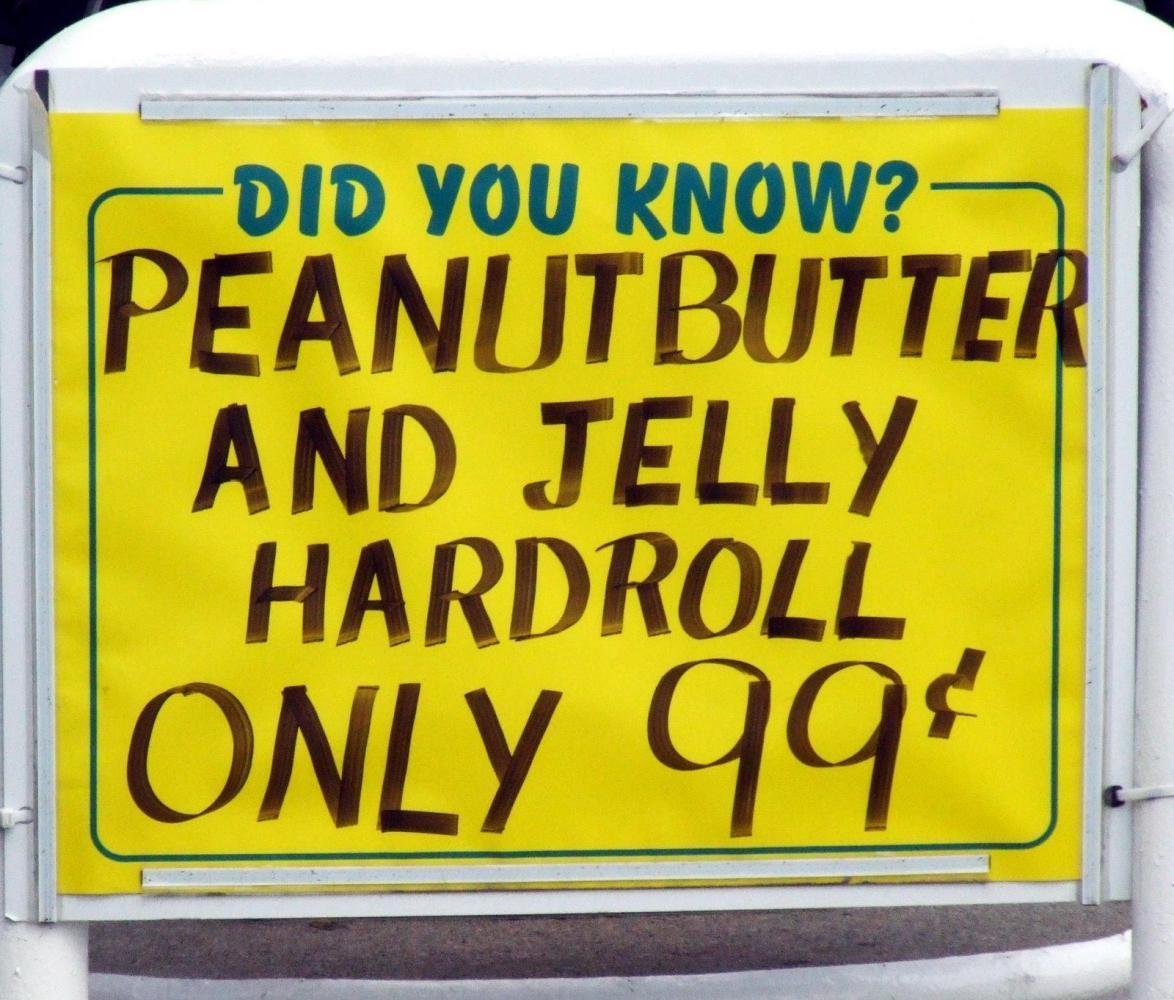 Oh cripes! Americans not only eat that stuff but they pay to do it!
Now, it has to be said that Lytle wasn't one of life's most cuddly men. The previous day he had taken a hatchet to his wife and two daughters. They didn't survive. The mob broke into the jail, took him down the road and hanged him from a bridge. The crowd grew discontent because if you're standing on a bridge it's hard to get a decent view of someone strung from beneath it. So they took him down and strung him up from a telegraph pole. And then they shot him a dozen times.
I wouldn't recommend the same for the precocious daughter of the camp site owner here in Bluffton. I will limit myself to suggesting that her parents missed a good opportunity to sell her to a travelling circus.
AMERICAN FLAGS SEEN: 86
| | | |
| --- | --- | --- |
| Rate this entry's writing | Heart | 1 |
| Comment on this entry | Comment | 0 |