June 2, 2018
Day 1: It's About Time
Solana Beach to SLO to Arroyo Grande
Today started as smoothly as yesterday was supposed to. The Amtrak Pacific Surfliner let me roll my loaded bike on and strap it in place, then sit right upstairs from it for the eight hour journey to San Luis Obispo.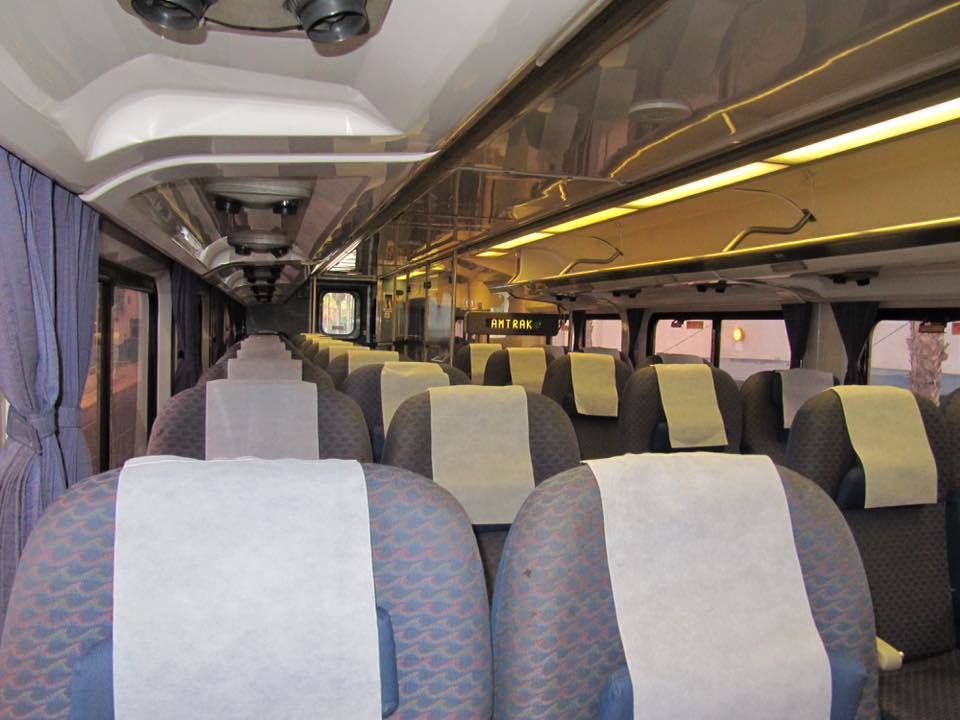 All this just for ME?!?
The bike space on the train was shared with a Surly Troll and a Surly LHT, both outfitted for bikepacking and owned by people half my age. I asked for some advice and was told that the Harris Grade Road wasn't as bad as people made it out to be and that I would be fine. More on that later.
The train arrived in SLO right on time, but what would a trip to be without a navigation error? Trusty ACA map clipped to my handlebar, I managed to follow the northbound directions instead of the southbound, and didn't realize my error until I had gone 5 miles in the wrong direction. Back to town, and finally I am on the right route.
A quick lunch stop at Starbucks in downtown SLO provided some extra motivation. Everyone over 50 who saw the grey-haired old fart in his lycra and spandex, with his loaded steed, had a story to tell about their adventures when they were younger. Their eyes actually glazed over as they shared their memories, obviously fondness for their past coming through.

As soon as you leave the environs of SLO, traffic seriously thins out. Ontario Road parallels US 101, but it really has virtually no traffic on it and it's easy enough to follow. You finally get to the water around at Shell Beach, but of course that's where all of that traffic is back with you. There was a major car show in Pismo, which meant the streets were absolutely packed side to side and beginning to end. When pedestrians have sidewalks, I fail to understand why they have to walk the wrong way in the bike lane.
Normally I would have stayed to enjoy the great custom cars, but it was getting a little late, and I still had to reach my campsite for the night. About that: on the ACA map you will see an entry in Grover Beach for Laura Doty and a phone number. I highly recommend this option as a place to camp. They offer AirBnB lodging around their property, but let me pitch my tent on their front lawn for $10. Included in that is a bath house with a nice hot shower and real towels. Ben and Laura are two generous people, and friendly to boot. They are, however, not in Grover Beach, but on the mesa overlooking all of those beach towns. If you are riding southbound, you have a bit of a climb up onto the mesa. Do not be tempted by the seeming shortcuts on the map such as Halcyon Road or Mesa View Drive, as both come up to the mesa at a very steep angle with no shoulders and heavy traffic. Stick to the recommended route unless you're a true hill climbing beast.
A beautiful sunset and a nice long hot shower finished my day and I slept the sleep of the dead in my tent.
Today's ride: 30 miles (48 km)
Total: 30 miles (48 km)
| | | |
| --- | --- | --- |
| Rate this entry's writing | Heart | 3 |
| Comment on this entry | Comment | 0 |