April 22, 2021
About this tour
Why I am cycling the Ohio to Erie Trail north to Cleveland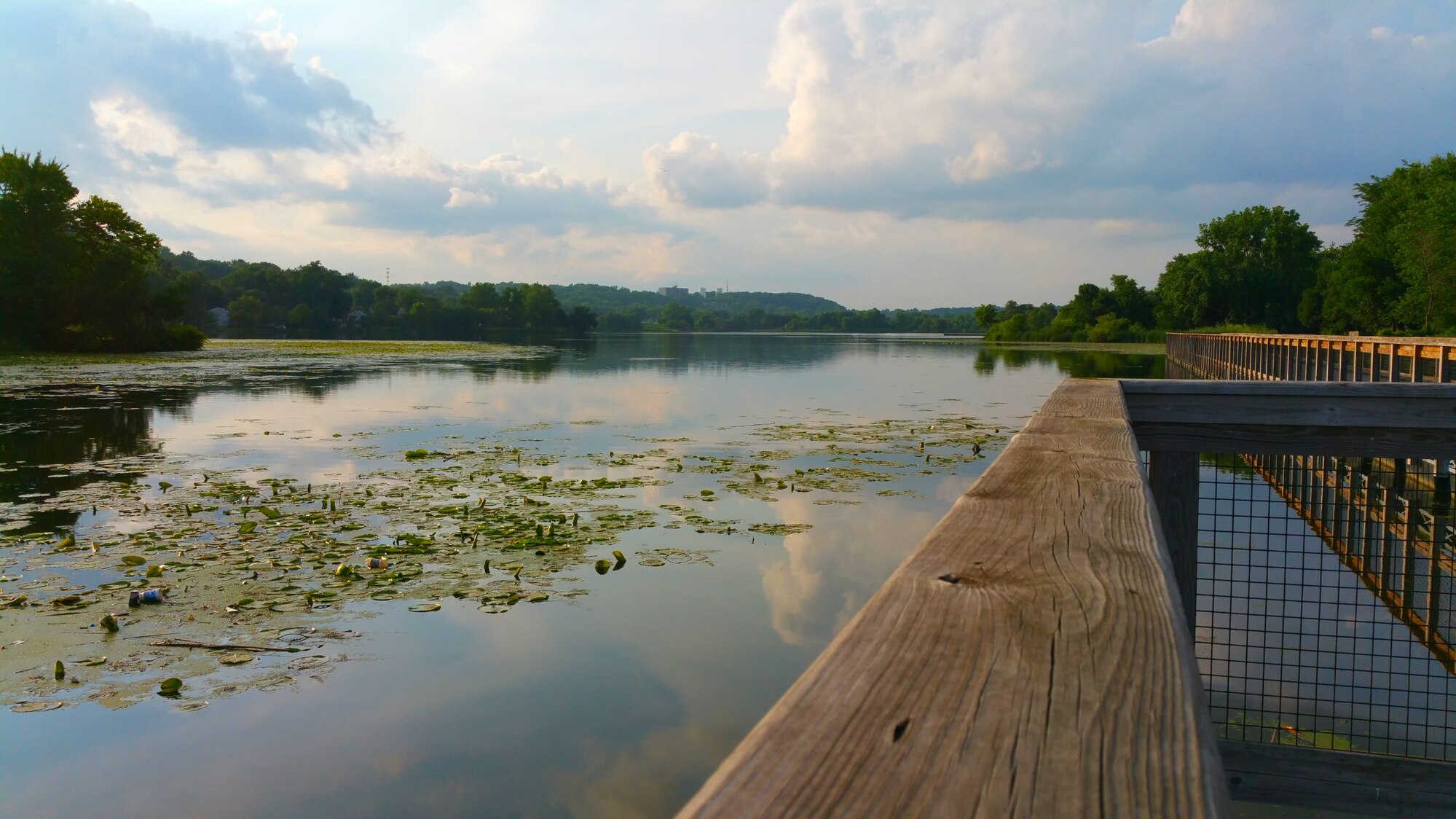 The floating towpath along the shore of Summit Lake in Akron that I cycled acorss in my pre-retirement days
I have a history with the Ohio to Erie Trail. I dusted off my bike 12 years ago after a many-year absence for a short ride on the Ohio and Erie Canal Towpath Trail, the northern leg of the Ohio to Erie Trail. I fell in love with cycling on that ride. It led me to regularly biking the trail with a cycling meetup. It didn't take me long to dip my wheels into touring by bike. I love seeing my world from behind my handlebar.
I celebrated nearing retirement 5 years ago with an end-to-end Ohio to Erie Trail tour from Cincinnati to Cleveland. The trail left me with good memories of the people, places, and experiences from the week. Two years passed and I celebrated my birthday with my touring pal Greg on a tour of the southern portion of the trail from Cincinnati to my home in central Ohio. I repeated my end-to-end tour later that year.
I have been retired for 4 years. I am actively involved in the trail as treasurer of the Heart of Ohio Trail. The trail, known as the HOOT, has the honor of being the midpoint of the Ohio to Erie Trail. I joined the Ohio to Erie Trail Board of Directors a few years back. I am the volunteer lead for the trail's marketing efforts with the help of a super team of dedicated volunteers. My regular weekly rides find me on the Franklin, Delaware, Knox, and Holmes county trails that are part of the Ohio to Erie Trail.
My touring pal Greg and I shared ideas for the upcoming touring season during Ohio's cold weather months. We tossed around the idea of an Ohio to Erie Trail northern section tour from my home to Cleveland. The rescheduling of our late April North Carolina coastal tour to early November gave us an opening. This tour found a place in early May on our tour calendar.
Greg and I shared planning the route, itinerary, and logistics for this 4-day tour. The first two days travel the trails I regularly cycle today. The last two days follow the trails that enticed me to cycle and were part of my weekly rides in my pre-retirement days. I tossed around naming the tour something that links my present to my past. In the end, the tour is about cycling into Cleveland. #N2CLE for short.
The Heart of Ohio Trail makes for a cool ride on a hot summer day with its shady green canopy.
| | | |
| --- | --- | --- |
| Rate this entry's writing | Heart | 3 |
| Comment on this entry | Comment | 0 |