January 19, 2015
Day 4 - Akalan to Sultankoy: There is no momentum, only gravity and wind
My new plan meant heading to the D110 via a road that doesn't exist on my basic GPS app, but that turned out to be a very pleasant ride, in terms of traffic and countryside. The hills? Not so pleasant. I guess they weren't bad, but the headwind made it tough. Luckily there was only one longish, steepish, bike-pushing hill, complete with four angry dogs.
Lots of dogs today. And one man in a village who pretended to slash my tires as I rode by. I am convinced that men have absolutely no idea how they appear to others when they do things like follow you home in the dark or suddenly run up to a moving, loaded bicycle.
I reached Silivri before noon, where I had a nice seaside lunch, though pricey. Because it was early, I decided to press on and get the worst over with--the stretch of the D100 west from Silivri to the junction with the D110. Not fun. The shoulder was gravel and broken pavement and non-existent in a couple spots. But just before the road split, a nice, wide, smooth shoulder started.
Along the D110, the area was so built up that I pedalled longer than I wanted to, but there was no camping to be had. I resigned myself to a hotel, but the going rate was too high. I ended up finding free accommodation for the night, at a 'place of night work', which was an interesting glimpse of something completely unknown to me. Even there, everyone was concerned for my safety.
Today was a milestone day: it was my first time riding clipless! No problems, I think I'm going too slow for unclipping to be an issue. I'm having more trouble clipping in, especially with the pedals being platforms on one side.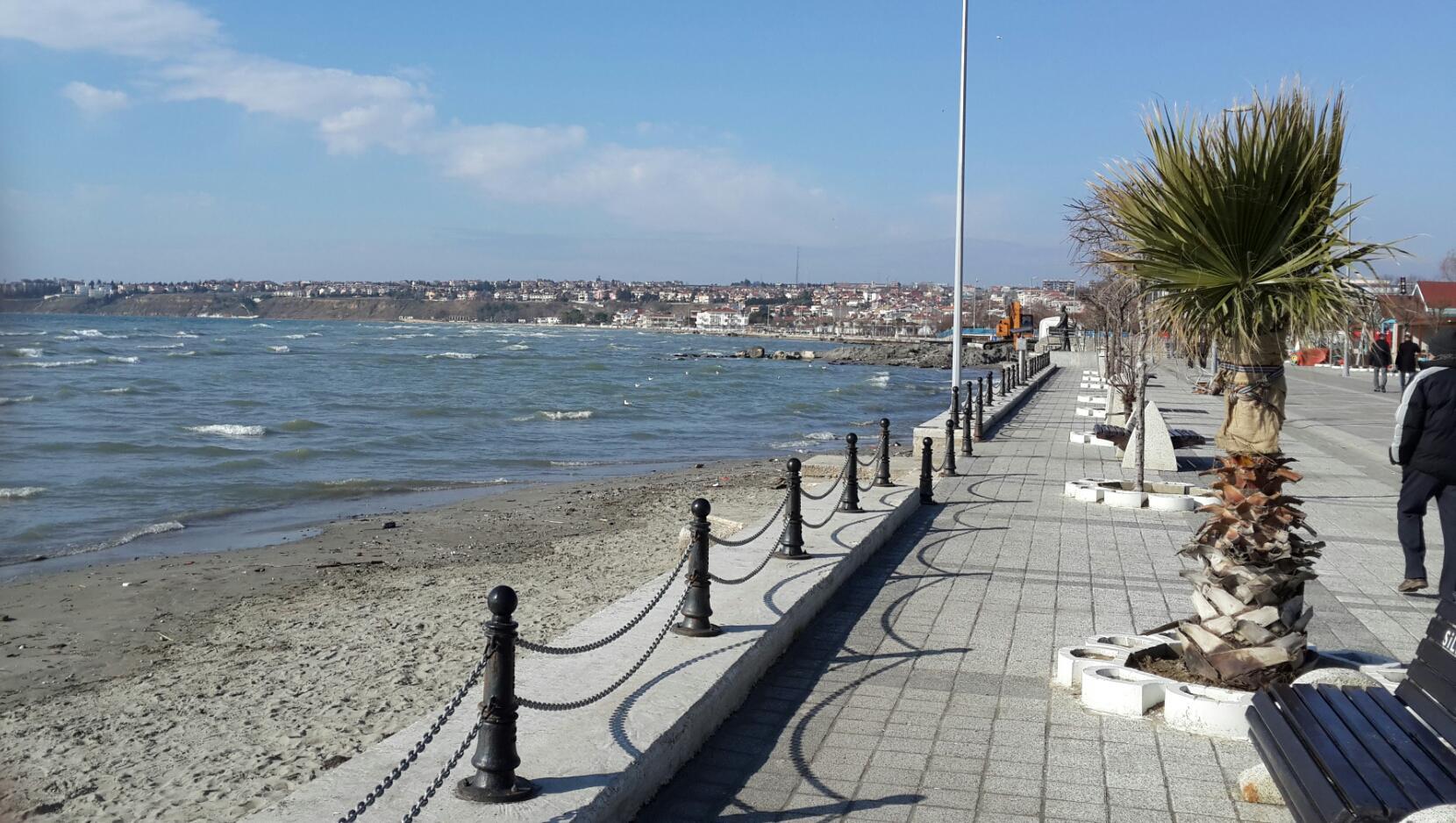 Silivri
Today's ride: 52 km (32 miles)
Total: 139 km (86 miles)
| | | |
| --- | --- | --- |
| Rate this entry's writing | Heart | 1 |
| Comment on this entry | Comment | 0 |