January 17, 2015
Day 2 - Kemerburgaz to Akalan: Bring on the trucks and the dogs
Set out at 8am, light frost. I rode through Gokturk, a pleasant-looking town with tons of police, before getting on the old road (instead of the 4 lane highway), where I was repeatedly chased by dogs. Traffic was light at first, but soon there were lots of trucks, complete with seriously gritty mud near the quarry. Not recommended. I joined the main road after a bit and discovered I was able to climb hills today, both because they were less steep and the wide shoulder meant I could safely wobble at a slow speed. But for every hill I conquered, a longer, higher, steeper hill presented itself. On one hill, I saw my first sign warning of radar. I laughed, and glanced at the computer: 5.2 km/hr. Pretty sure I'm safe.
Because of my beginner status, I stop when I need food, wherever I am. So I had lunch with a random dog at the top of a hill in the middle of nowhere.
I've been getting lots of support from vehicles, which is fantastic--they expect me to wave to them. One couple even stopped me halfway up the longest hill of the day--and then didn't speak English, so just drove off! Five road cyclists passed me near the top of another hill, each one greeting me as he passed. Totally different from getting passed when struggling up a hill on an unloaded bike--now I'm getting a sense of being respected. I kind of like that.
At Subasi, the road became a busy, narrow, 2-lane chipseal with less than no shoulder. Because I was tired and had zero room to wobble, I had to push the bike up even the smallest of hills. And they were all small hills. I decided I was finished at Akalan, and when I stopped, a man waved me over for tea. He kept trying to tell me something, was very emphatic, wanted me to go with him, but the two guys at the teahouse who spoke a little English both declined to translate, so I'm guessing it was nonsense at best. But he kept repeating himself, didn't understand that I didn't understand. He even wrote it down for me at one point.
Eventually, another man arranged for me to stay in his brother's unoccupied flat, free of charge, complete with a hot shower. I had been asking around for camping, but he told me it was dangerous, that eight months ago a tourist was murdered around here. He told me not to answer the door no matter what. These total strangers actually care about my safety. Note to self: more small towns.
My right knee is bothering me on the climbs. I'll have to keep an eye on that.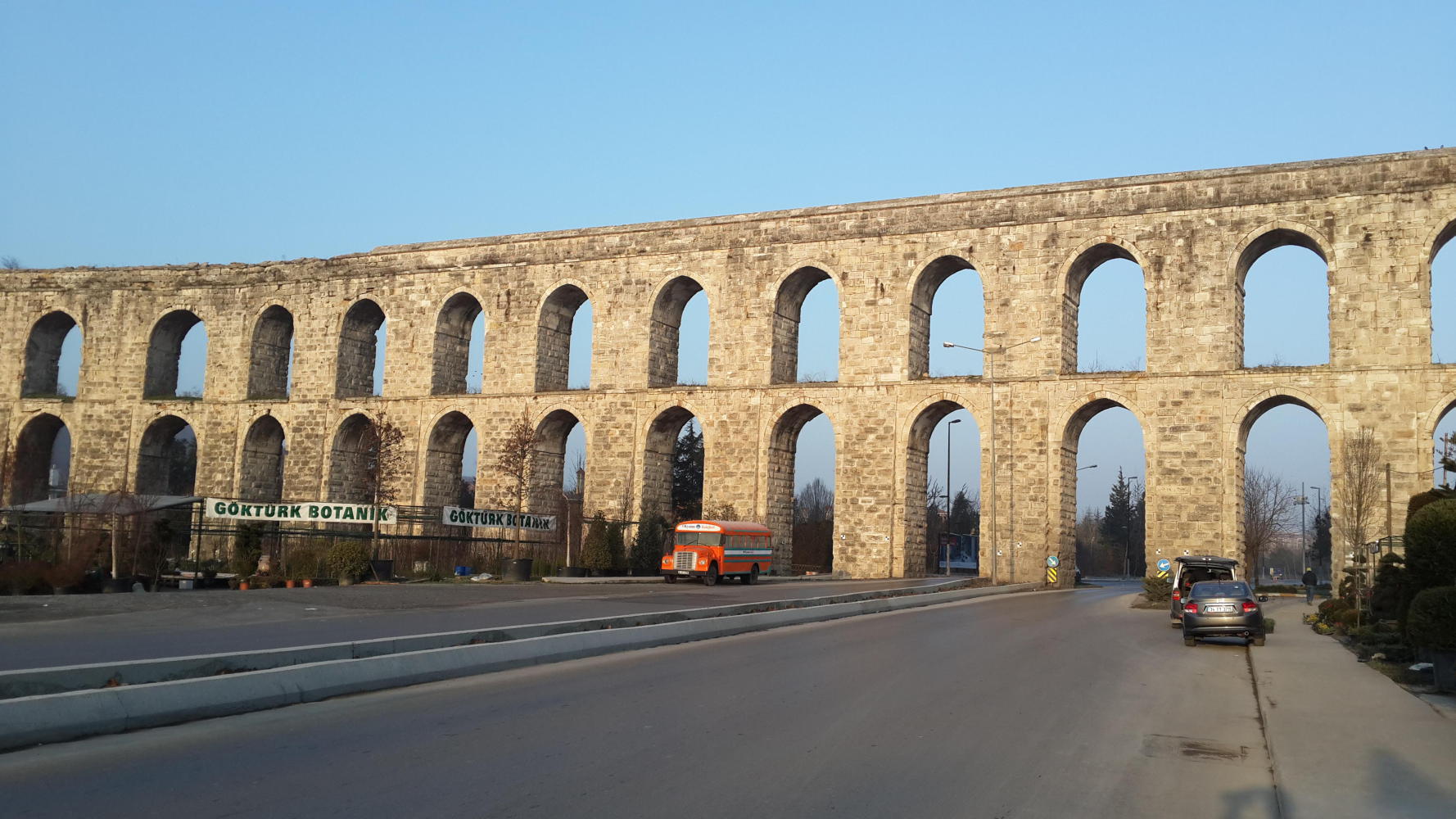 Hazy countryside
Not an issue.
Today's ride: 57 km (35 miles)
Total: 87 km (54 miles)
| | | |
| --- | --- | --- |
| Rate this entry's writing | Heart | 2 |
| Comment on this entry | Comment | 0 |