April 29, 2022 to April 30, 2022
Practice run
Starkey Wilderness Preserve
Three of us will be riding and camping in Starkey Wilderness Presence this weekend. This is our last practice run before Susan and I do a five day ride starting 5/6/22.

5/1/22. We had intended to stay two nights and have two days of riding. Due to the rain Friday evening and the forecast for 8 hours of rain Saturday afternoon. We decided to only stay one night. Saturday morning we were able to get in a nice gravel ride up to Serenova and back. Early Saturday morning in the eastern sky Venus and Jupiter were amazingly close together, what a beautiful site to start the day. While riding we saw a hen turkey with about 12 chicks strolling through the under brush.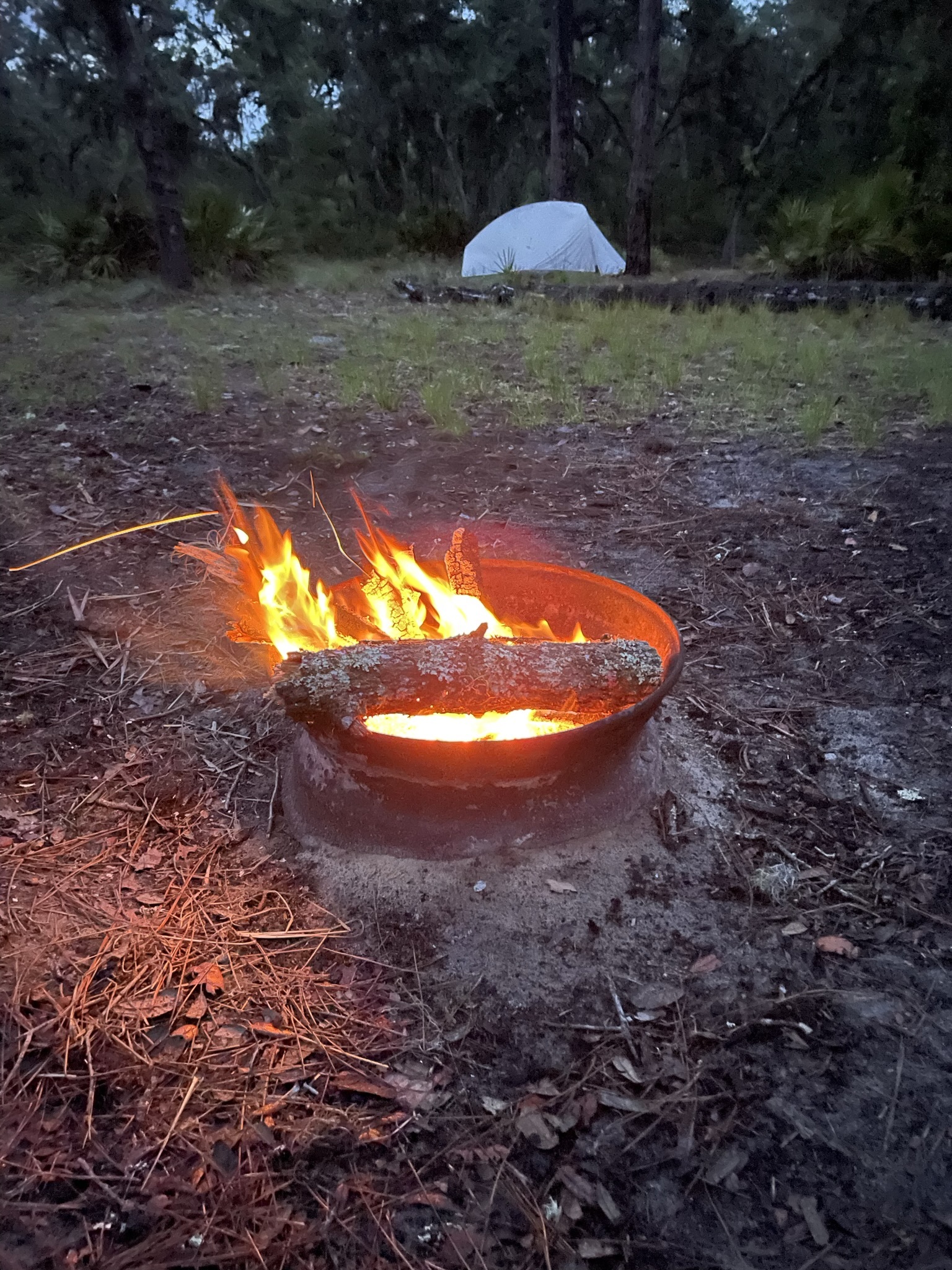 The ride from my house to the campsite is about 8 miles each way. The Saturday morning ride was about 12 miles. The total for me was around 28 miles. Which was less than planned but better than not getting out at all.
I tested using a sleeping pad on top of my cot. Personally, I did not like it. I tend to roll a lot during the night and the pad kept moving out of position. The cot with a blanket still seems to be best for me.

I was also able to continue working on my camp cooking routine. Both the Moroccan Tabouleh and the premixed oatmeal and dried fruit were delicious.
Today's ride: 28 miles (45 km)
Total: 28 miles (45 km)
| | | |
| --- | --- | --- |
| Rate this entry's writing | Heart | 5 |
| Comment on this entry | Comment | 0 |