November 29, 2022
Futaleufú
A rather tough day. Tough enough for me to blank most of it out. A combination of a ferocious headwind, dreadful ripio for about twenty eight kilometers and a ten kilometer detour because of a missed turnoff meant we were knackered by the time we arrived in Futaleufú.
Anyhow, we are now in Chile and camping on a small yard two blocks away from from the main road. An early supper of a hamburger at a "restobar" nearby meant we didn't have to cook supper so an early night is on the cards.
Not sure what are plans are for tomorrow. We will find out in the morning.
West of Trevelin there were a number of Welsh flags alongside the Argentinian flag.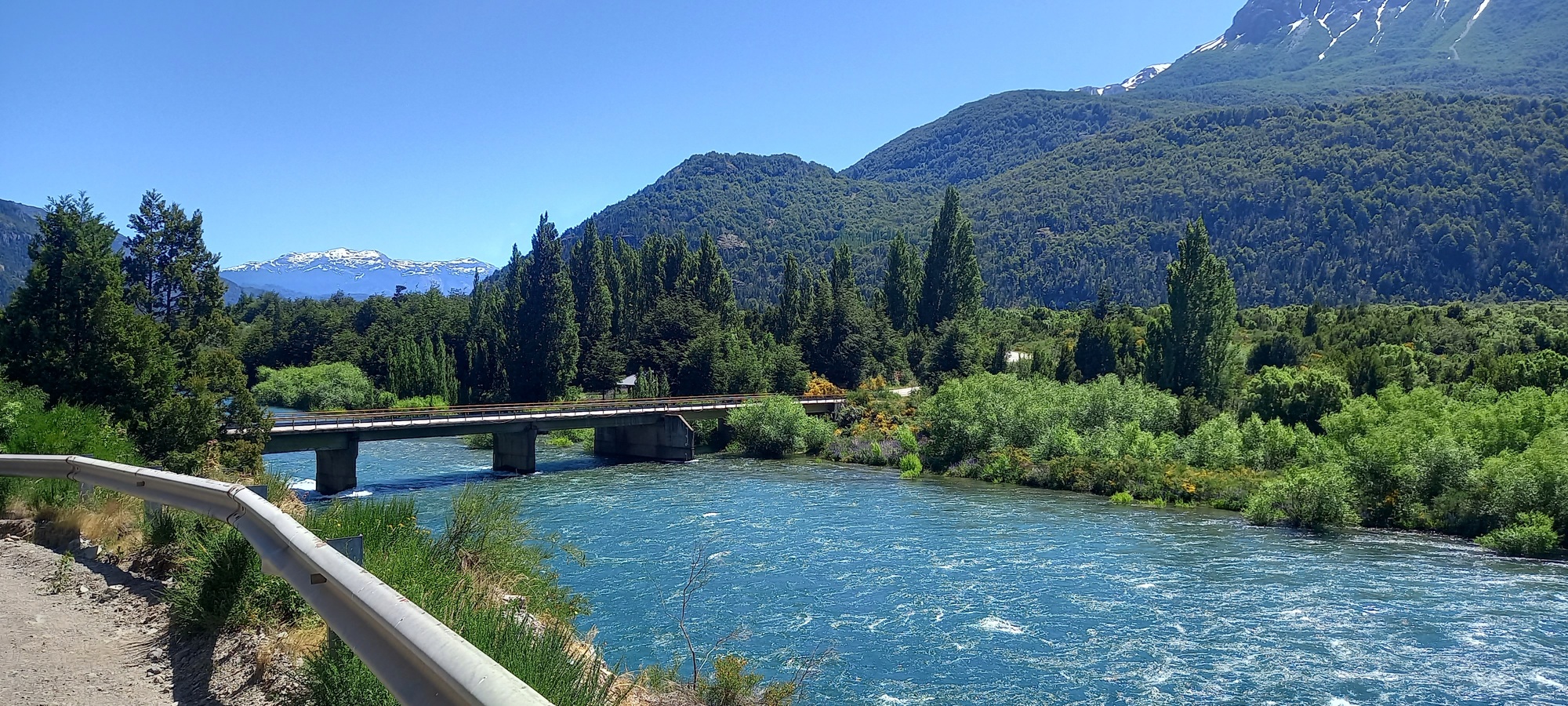 Just before the border we crossed the Rio Grande. On the Chilean side it becomes the Futaleufú.
Crossing into Chile. Bye bye ripio, hello asfalto. Sweet relief.
Today's ride: 61 km (38 miles)
Total: 4,140 km (2,571 miles)
| | | |
| --- | --- | --- |
| Rate this entry's writing | Heart | 2 |
| Comment on this entry | Comment | 0 |