January 10, 2021
The Second Dose
Two weeks went by fast. It was soon time to get the booster shot for the COVID vaccine, and rumor had it this would be the stronger of the two. That turned out to be correct. I got on my backup bicycle and headed down to the now-familiar stadium. There were massive traffic jams leading up to the venue, and everyone seemed to arrive at once. Clearly this would be a much busier affair than last time.
The long queue begins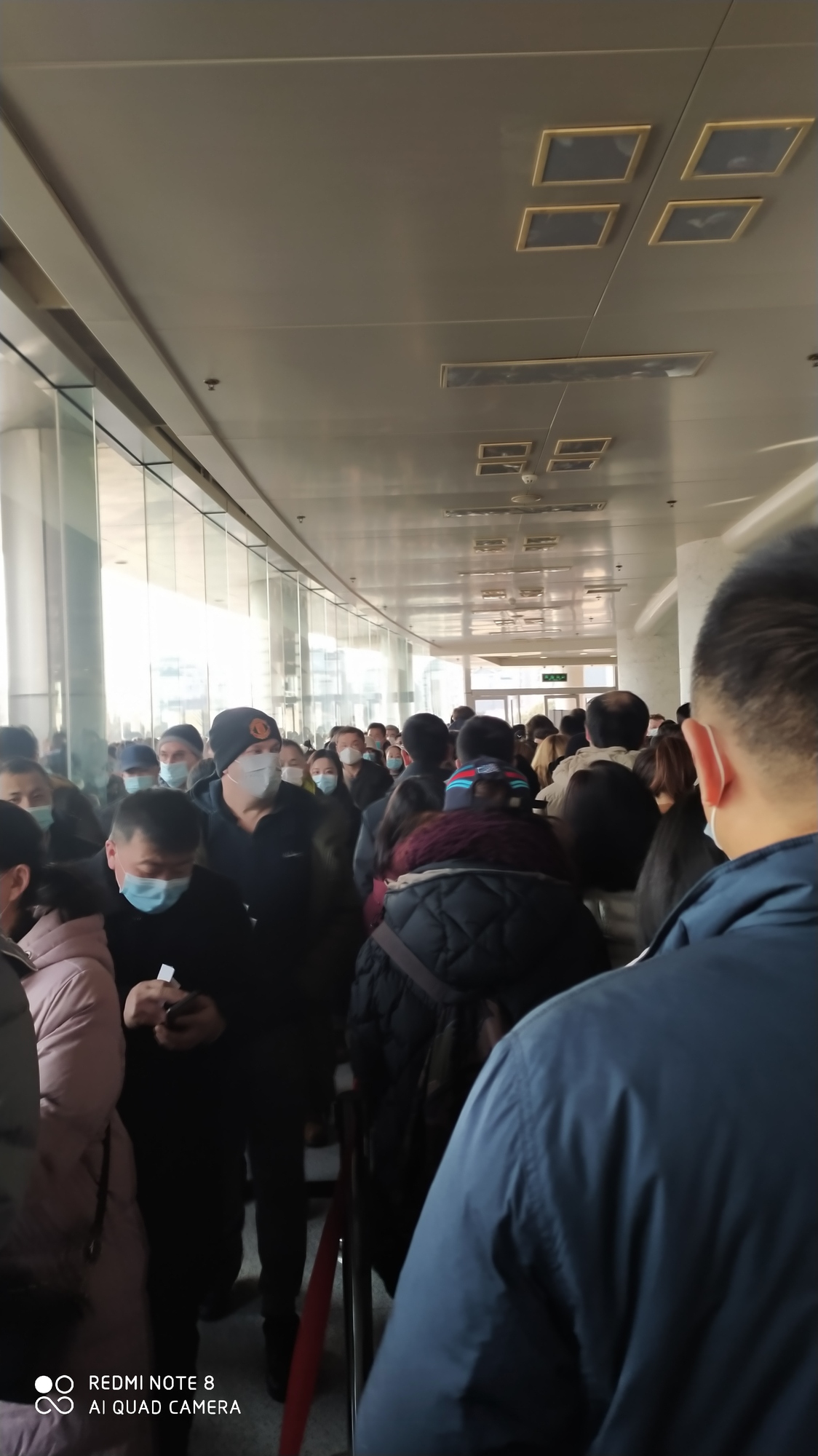 What can I say, it's a popular vaccine
Despite the long queue it moved fast and the process was very efficient and organized. We registered with the same app as the last time, and a QR code was quickly generated to indicate it was the second shot. Inside the stadium we found double the number of nurses administering the vaccine compared to last time. 4 rows of 20 nurses each. Making sure to enter the correct queue for the second shot, this time I could see for sure there was much more vaccine product, and the injection took a lot longer.
Several of our colleagues were anxious in the line and asked the question that we all had but nobody could answer: what about the proof of vaccination? Of course this is China and we don't know a lot of things in advance. That's just how it is, and is such a common theme over the years that by now I just roll with it. Even still, expats who have been here a long time will continue to get anxious over not knowing all the details. I basically said said why worry about it, surely at some point we'll figure out how to get the vaccine certificate.
The all-important proof
The answer was spotted by an observant colleague while waiting in the 30-minute observation area. He noticed a printer and some computers with people asking questions to the staff and we figured that is where we might get the certificate. So a bit of asking around proved this to be correct. Document in hand, the next bicycle errand at some point will be to my Embassy to get this notarized. Besides getting the proof, there is also the issue of which countries would recognize a Chinese-produced vaccine. But that's a story for another day.
Later on I went to another event which happened to be near the Specialized Bike shop where my Montague was serviced. I had the idea to check up on the bike and some amazing work had already been done. It looked brand new, and in a few days I would be riding it out of the shop
Today's ride: 18 km (11 miles)
Total: 106 km (66 miles)
| | | |
| --- | --- | --- |
| Rate this entry's writing | Heart | 6 |
| Comment on this entry | Comment | 1 |