June 5, 1996
Rothenburg ob der Tauber
Today was a contrast between the extreme quiet of the ride along the Romantic bike route and visits to the great walled Bavarian cities: Nordlingen, Dinkelsbuhl and Rothenburg. Each of the three is a magnificent middle-aged museum town and would stand on its own as the highlight of a trip. Seeing them in succession in the space of 24 hours is almost too much - more time between them is needed to reflect, more time within each of them is needed to fully explore and appreciate it.
Dinkelsbuhl, like Nordlingen, is completely walled and may be circumnavigated by walking on its intact ramparts. It is a forest of spires, turrets and towers. Rothenburg, on a hill high above its surroundings, has the most dramatic and remarkable skyline - as well as an endless maze of crooked streets lined with bright, contorted half-timbered houses.
Dinkelsbuhl, like Nordlingen, is a walled, gated town, a virtual forest of towering gates and spires.
The bike route itself was also remarkable in its own way. In the interest of finding tranquility it meanders across a wide swath of land, adding about 15k to the day's ride over a more direct route. The ride often follows rough-surfaced roads through hilly farmland and small woods. For long stretches we saw almost no one - rarely a car, bike or farmer.
In some ways my strongest memory at the end of the day is of an agitated man who pulled over in his car and asked us for directions to Siegenstadt, which I could not find on my map. He was not at all deterred from his rapid speech and wild gesticulations to hear that I spoke no German and had no idea what he was saying.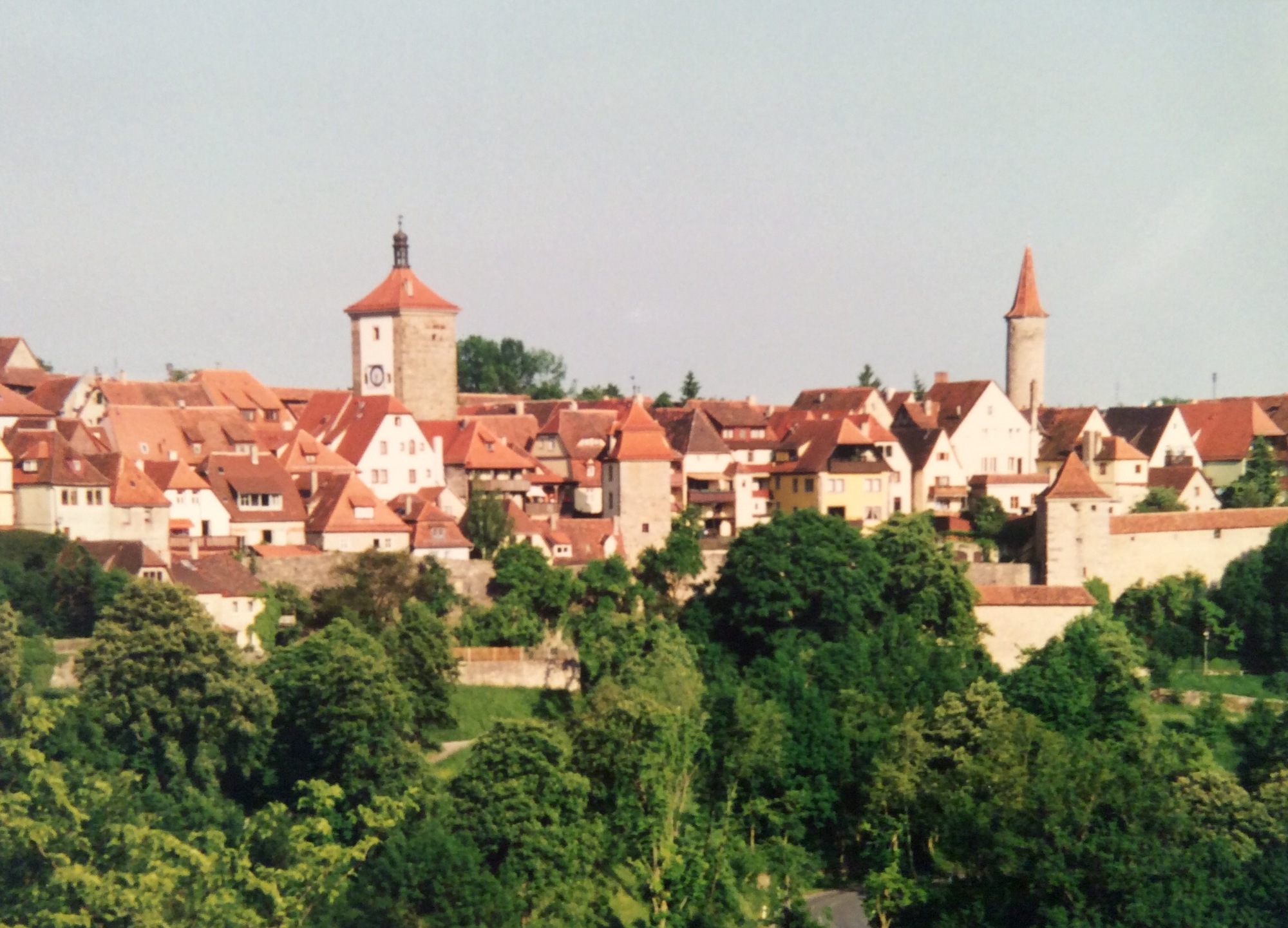 Rothenburg
Today's ride: 90 km (56 miles)
Total: 1,000 km (621 miles)
| | | |
| --- | --- | --- |
| Rate this entry's writing | Heart | 0 |
| Comment on this entry | Comment | 0 |