July 18, 2020
Day 1: Seattle to Granite Falls
Hot and sunny days were in the forecast, so we were on the road by 7:30am. We've traversed the Burke Gilman trail hundreds of times, but this was the first time with our gear. When you're in familiar territory, it's more difficult to convince yourself that you're going somewhere. "It's just a day ride!" "No, it's not!"
Freshly mowed grass at our first regrouping spot
The sun and exercise quickly warmed us up. We adjusted our clothing layers accordingly.
First real break at the very familiar Log Boom Park
I was dreading the climb in Woodinville, and the roller coaster hills that followed, but it was all pretty easy. Our legs were fresh, I guess.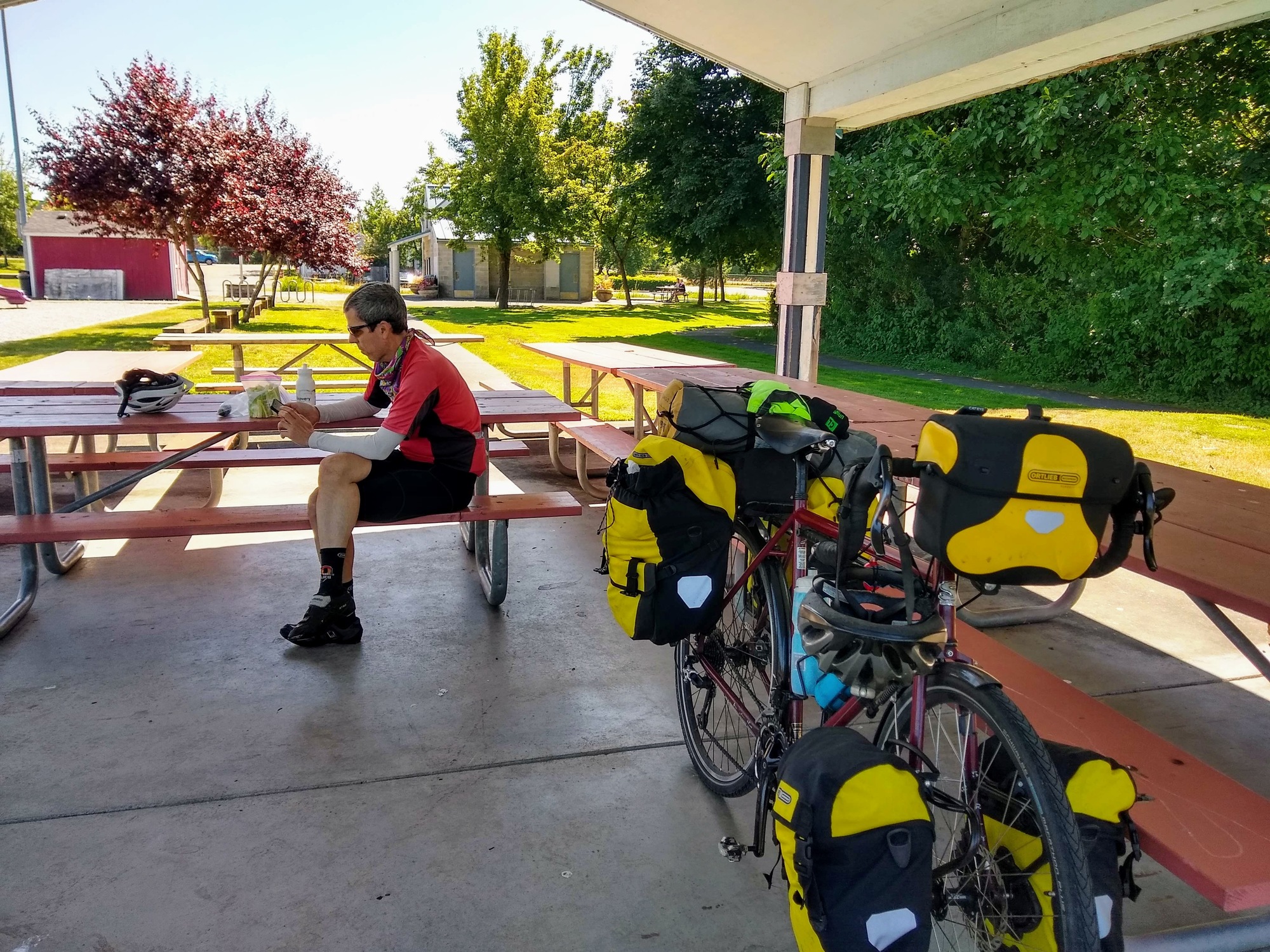 Break at Maltby. Primarily used to keep picnickers dry, the covered space keeps us cool today!
We lunched at our usual spot near the river in Snohomish, while looking forward to a relaxing ride on the Centennial Trail. However, the trail was crowded at times, and shade was scarce. We didn't take a break until the junction with Granite Falls Highway.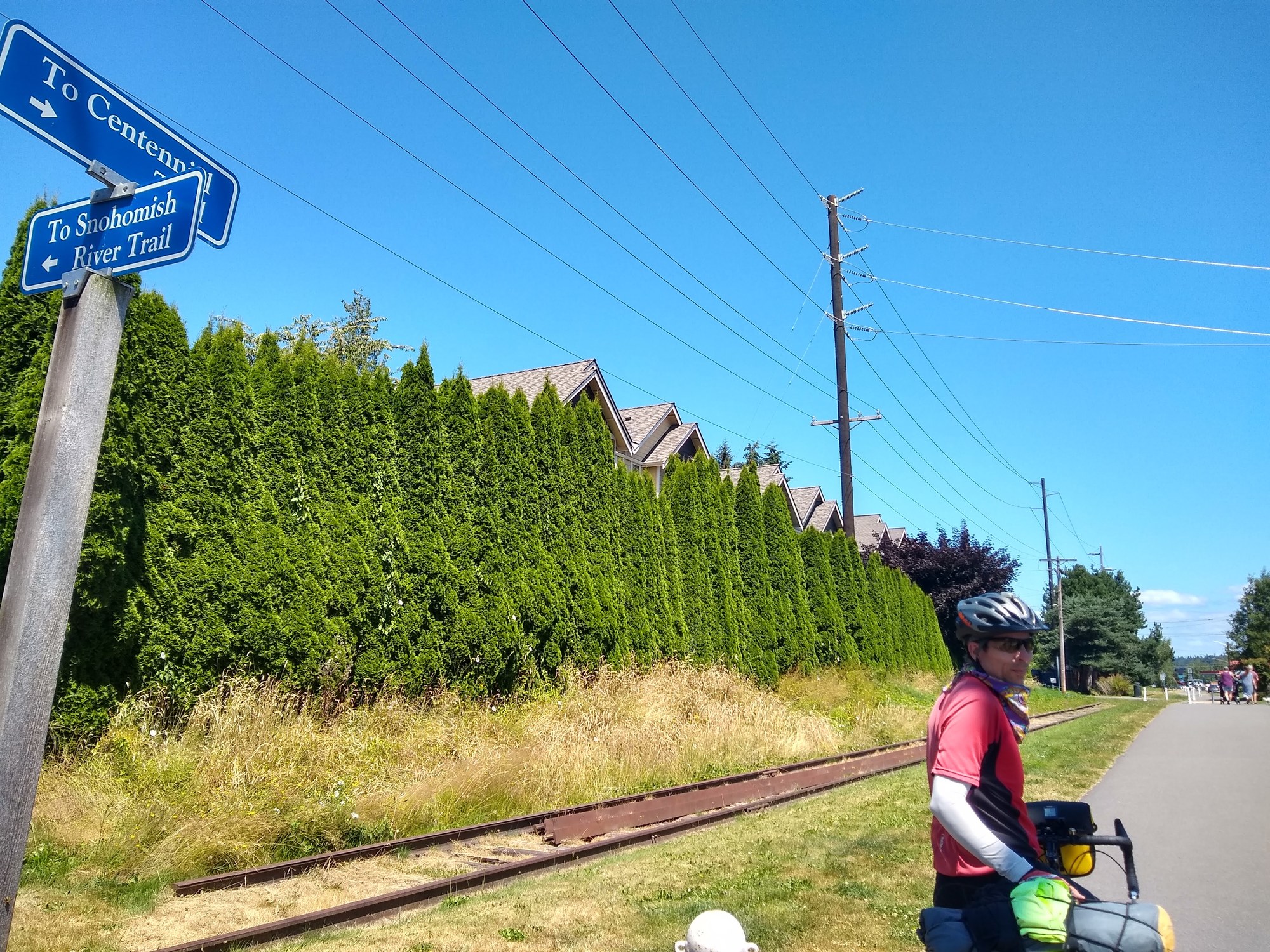 First time at the official start of the Centennial Trail
In a stroke of luck, my boss recently moved north of Granite Falls. I hit him up for a camping spot. Little did we know that we would end up with one of the best camping experiences of the entire tour! We harvested blueberries and raspberries, and got to hang out with some very friendly chickens. Later, the sound of the creek lulled us into a sound sleep.
Camping in style at the boss's house
Fresh veggies from our garden
It looks and feels just like trail-side camping
Today's ride: 55 miles (89 km)
Total: 55 miles (89 km)
| | | |
| --- | --- | --- |
| Rate this entry's writing | Heart | 6 |
| Comment on this entry | Comment | 0 |