January 14, 2015
Getting Ready: A taste of Istanbul traffic
I picked up my brand new bike a couple days ago and rode it back to my hostel, which I thought would be a fairly easy first ride since early summer; small roads from the bike shop, a pleasant ride along the waterfront bike path, a short stretch of insanity near the ferry docks, then a steep but short uphill.
How naive. This is Istanbul we're talking about. Small roads mean not enough space for both a cyclist and an impatient car to maneuver around parked cars. Waterfront means high winds and my first taste of getting blown sideways. Istanbul bike path means a partially existent path, poor surface, steep hills, traffic on the path: people, darting dogs on long leashes, cars, cats, and more people. Passing the ferry docks means even more people, testing how slowly I can go without falling over. And there was a truck blocking the steep road, halfway up, so I had to stop. I pushed the bike the rest of the way because I thought I might fall trying to get back on the unfamiliar bike at that angle. I am not known for my balance and coordination.
As of today, I have all my gear except my stove. I want to make one of those twig stoves, but don't have the tools. Hopefully I'll soon meet someone who can help. I've done a test pack and determined everything fits in my panniers, with my sleeping bag, tarp, and bulky winter coat/pants strapped to the rear rack. My gear is frighteningly heavy, but it's cheap rather than lightweight.
Tomorrow I have to fiddle with the bike a bit, finish modifying some of my gear, do laundry, and buy food. I should be ready to go Friday morning.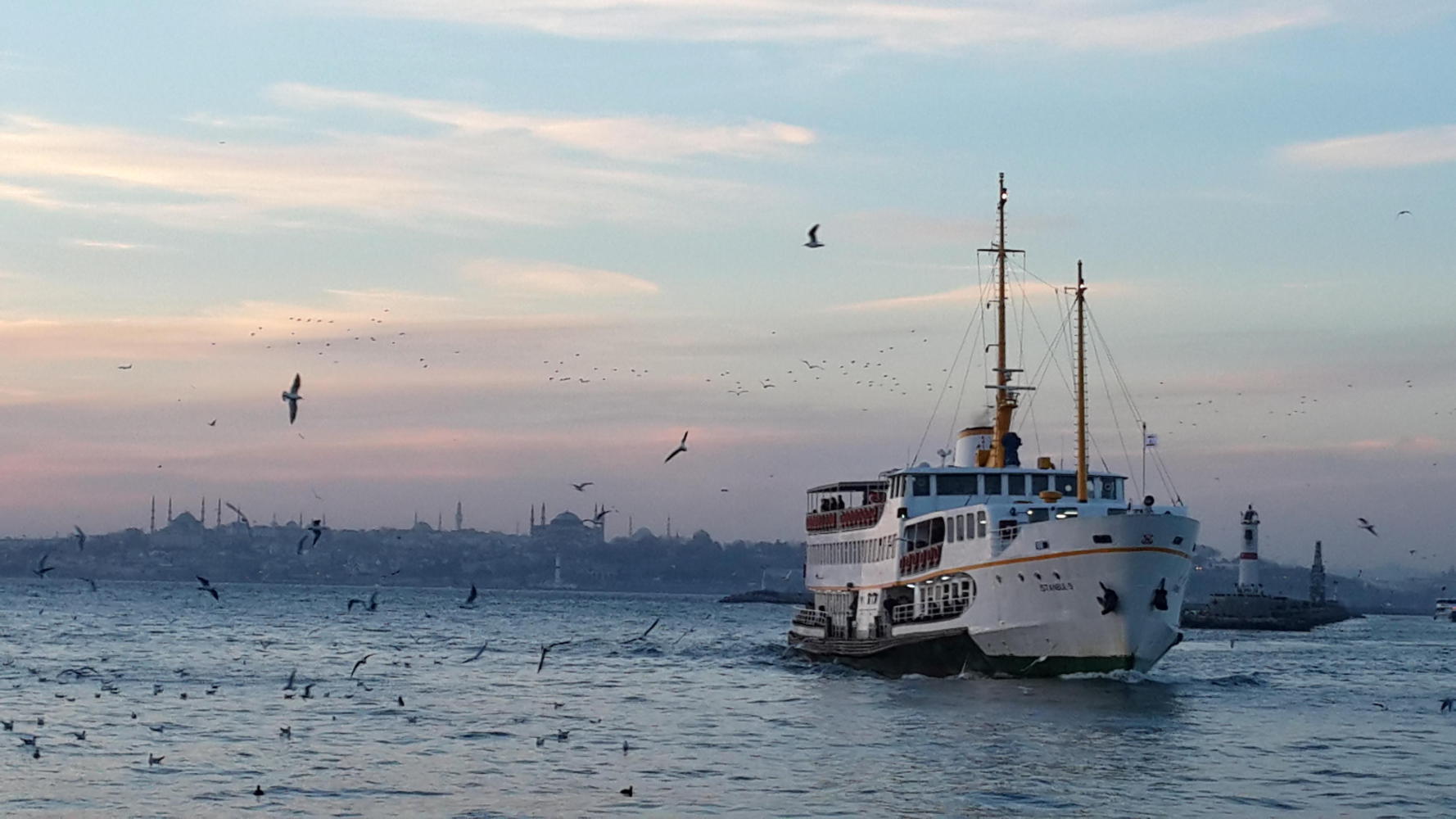 Istanbul sunset
| | | |
| --- | --- | --- |
| Rate this entry's writing | Heart | 2 |
| Comment on this entry | Comment | 0 |