March 23, 2015
Day 67 - Diakovce to Bratislava: Eurovelo 6, the hard way
In an attempt to get to Bratislava without being hit by a truck, I intended to head to the Danube River for a reunion with Eurovelo 6, which I would follow right into the city.
Well, my departure coincided with the Monday morning truck parade, and not 100 metres from the hotel, I was run off the road by an impatient driver who liked me even less than he liked the parked truck blocking his lane. Fortunately, things improved rather than worsened after that.
I wasn't too happy when Google sent me along a soft gravel road, but it redeemed itself when I came upon a waterwheel mill in a idyllic spot on a lazy river. I sat there for a bit, listening to the birds, until the peace was abruptly shattered by gunshots. Boldly, I biked toward the sound and was soon stymied by the end of the road at what appeared to be a military compound. At least I was armed with a solid excuse if the bored guard decided to look up from his phone and interrogate me: "I only came to see the waterwheel mill, honest!"
Backtracking, I turned onto the road that I had mistaken for an old, unusable track and soon found myself improving my off-road skills. It was slow going, but fun, and I got to see agricultural land, marvel at the noise of a solar farm, and get distracted by swans.
I made it the rest of the way to the Danube at Kyselica without incident, was thrilled to find a cyclist waiting for the ferry (so I could follow him instead of appearing lost and confused), crossed the river, and re-started my journey on Eurovelo 6, which helped me get out of Belgrade so very long ago, and which I will follow for the next few hundred kilometres.
I can sense my readers pausing at this news. Eurovelo 6? Isn't that for old people on package tours?
Why yes, yes it is.
I can sense my readers' protests, their disappointment, even their feelings of betrayal. After all, they've been enjoying reading about my misery, my struggles, my difficulties. It's what keeps them coming back.
But that assessment of Eurovelo 6 is for west to east travel. So take note, you cruel-hearted sadists: I am going east to west, which not only means I will be biking against prevailing winds, but also uphill--the river level rises a whopping 130 metres over the 300+ kilometres I will follow it. Even the most adventurous cyclists have to admit that's some serious elevation gain.
And that first section to Bratislava was indeed difficult. Physically, I didn't notice the slight incline, but it was creating psychological havoc. It got so bad I had to stop at a snack bar to sit in a comfy chair and bask in the sun for a while. With great difficulty, I summoned the will to continue the last 10km or so into the city.
And that was the easy part.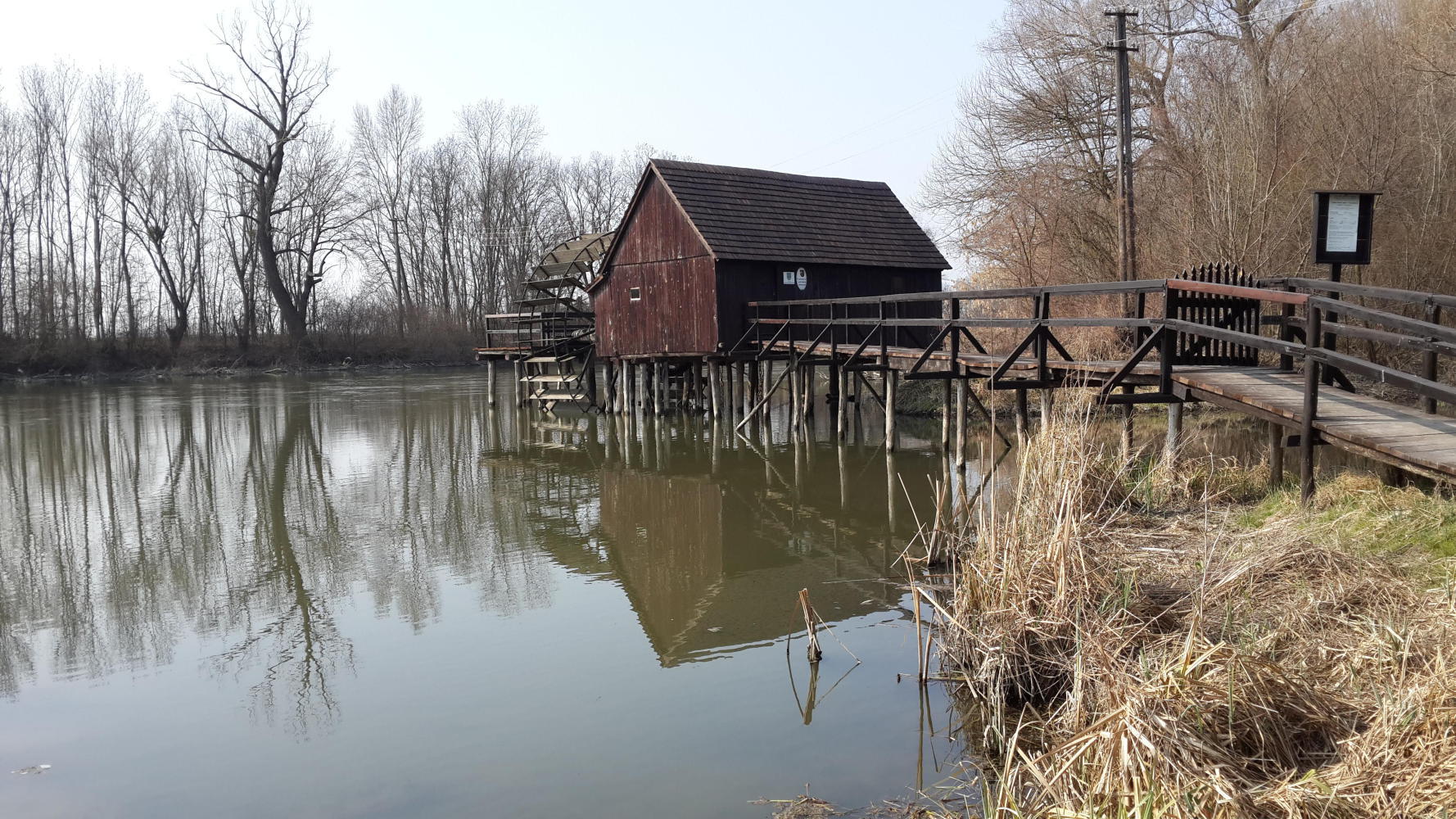 The waterwheel mill
Score another one for Google Maps
The long, long, arduous uphill battle on the Danube
Today's ride: 78 km (48 miles)
Total: 3,045 km (1,891 miles)
| | | |
| --- | --- | --- |
| Rate this entry's writing | Heart | 0 |
| Comment on this entry | Comment | 0 |